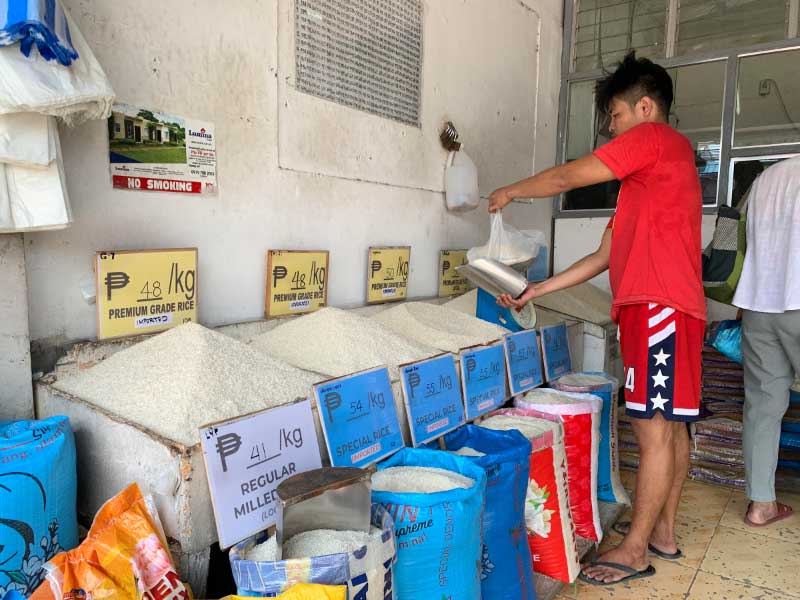 By Jennifer P. Rendon
The Department of Social Welfare and Development (DSWD)-Field Office VI will release the cash subsidy to small rice retailers in Western Visayas on September 13 and 14, 2023.
Atty. Carmelo Nochete, DSWD-6 regional director, earlier said that the agency has allocated P3.75 million in assistance to rice retailers in a bid to cushion the impact of the nationwide implementation of the rice price cap.
Around 250 rice retailers will receive a P15,000 subsidy, a one-time assistance due to the current situation.
The Department of Trade and Industry (DTI) is tasked to identify the 250 rice retailers-beneficiaries.
It was gathered that the subsidy will be released to rice retailers in Iloilo, Iloilo City, Negros Occidental, and Bacolod City on September 13.
The following day, other areas in the region will be catered.
The DSWD-6 said they have yet to receive the list of beneficiaries or breakdown of qualified retailers identified by the DTI.
It was gathered that the fund will be sourced from the agency's Sustainable Livelihood Program-Economic Relief Subsidy (SLP-ERS) in a bid to help small rice retailers cope with the impact of losses due to the imposition of price ceiling and freezing of rice prices in the country as mandated by the President under Executive Order 39.
Under EO 39, the mandated price of regular milled rice is P41 per kilogram while well-milled rice is at P45 per kilogram.