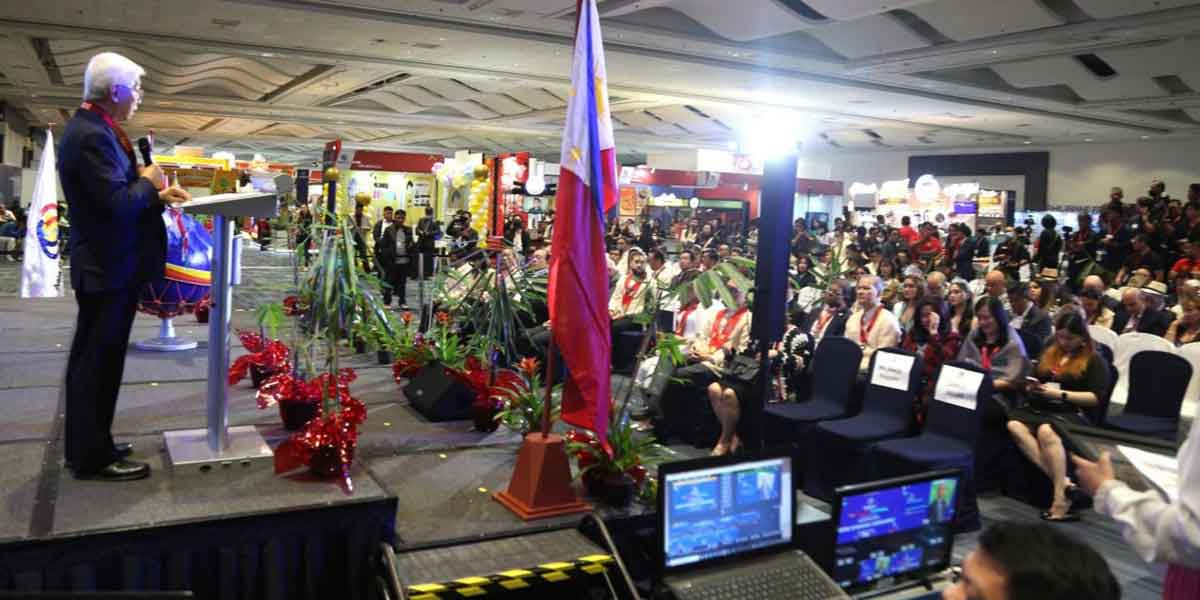 On 27 October 2023, Department of Trade and Industry (DTI) Secretary Fred Pascual stressed the significance of digital transformation to advance the development of Philippine enterprises. The DTI chief also emphasized the vital role of the franchising sector as a tool to advance the country's economic growth during the Franchise Asia Philippines (FAPHL) held at SMX Convention Center.
Secretary Pascual underscored, "The Department of Trade and Industry (DTI) and the Philippine Franchise Association (PFA) share similar goals—fostering collaboration, promoting best practices, and driving economic development through franchising. Since its establishment, the PFA has been at the forefront of empowering businesses to grow, fostering job creation, and making significant contributions to the overall development of our nation."
During the discussion, the trade and industry chief outlined the various programs and initiatives undertaken by the DTI to foster a thriving and sustainable environment for enterprises through franchising. He also highlighted that the Department's science, technology, and innovation-(STI) driven strategy is aimed at empowering micro, small, and medium Enterprises (MSMEs) and facilitating their integration in the global digital space.
Additionally, Secretary Pascual presented the efforts of the DTI to support the expansion of MSMEs operations through franchising, including boot camps, seminars, and business matchmaking events. He also added that the DTI regional offices collaborate with local government units (LGUs) and franchise associations, promoting franchising as a thriving business model.
Further, the DTI chief reported the digital transformation initiatives of the Department to equip MSMEs with the necessary tools for their online business operations.
These include:
(1) the conduct of DTI's CTRL + BIZ: Reboot Now!;
(2) the development of Techtools for MSMEs Microsite and Digital Maturity Toolkit; and
(3) the provision of financial assistance through the Small Business Corporation's RISE UP program.
Secretary Pascual also affirmed the Department's support for the franchising sector, citing active engagement in the promotion and regulation of the Philippine franchise sector. He added the critical role of the Philippine Trade Investment Center (PTIC), which spearheaded webinars, seminars, and trade exhibition programs to promote  Filipino franchise brands in the international market.
Highlighting the franchising industry's role in advancing the nation's economic growth Secretary Pascual stressed, "Indeed, Franchising has been an effective tool, fueling business creation and job opportunities. It plays a pivotal role in the journey to cultivate a robust middle class and steer the Philippines towards the status of a middle-income economy."
FAPHL is Asia's biggest and longest-running franchise show organized by the PFA to promote franchising as a tool to create businesses and generate jobs in the Philippines and overseas.