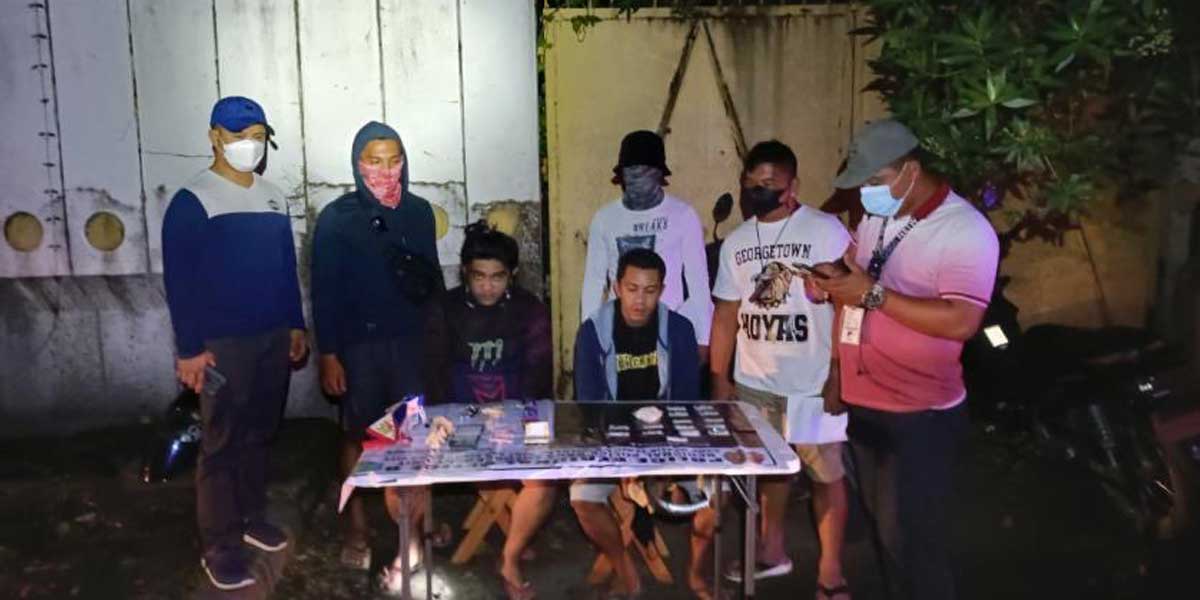 By Jennifer P. Rendon
Both jobless, two friends allegedly resorted to the illegal drug trade for their livelihood.
But it wasn't long before they were busted in a police anti-narcotics operation early morning of July 22, 2022 in Molo, Iloilo City.
Jejomar Pineda, 27, of Barangay Sto. Rosario, City Proper, Iloilo City and Michael Capero, 34, of Barangay Caingin, La Paz, Iloilo City, were arrested in a buy-bust operation by the roadside on Compania St., Barabgay San Antonio, Molo.
They allegedly sold a sachet of suspected shabu for P25,000 to a police poseur buyer.
Members of the Regional Police Drug Enforcement Unit (RPDEU)-6 and the Iloilo City Police Station 4 carried out the operation following information about Pineda's illegal drug activities.
Recovered from the suspects were a plastic bag and 15 sachets of suspected shabu, the marked money, two motorcycles without license plates, and several non-drug items.
Lieutenant Colonel Antonio Benitez, Jr., RPDEU-6 chief, said the seized drugs weighed around 175 grams and valued at P1,190,000.
Benitez said both suspects are considered "high value individuals."
Pineda, the target of the operation, had no previous arrest but he has an older brother who is presently jailed at the New Bilibid Prison.
Through his brother, he was able to make connections to illegal drug suppliers, Benitez said.
Investigation suggested that they would call up the supplier in Manila who will send the supply through courier.
Meanwhile, Capero was arrested in 2013 for an illegal drug offense and was released in 2020.
The duo's distribution area is usually in Iloilo City.
The two suspects are now detained and will be charged for violation of Republic Act 9165 (Comprehensive Dangerous Drugs Act of 2002).