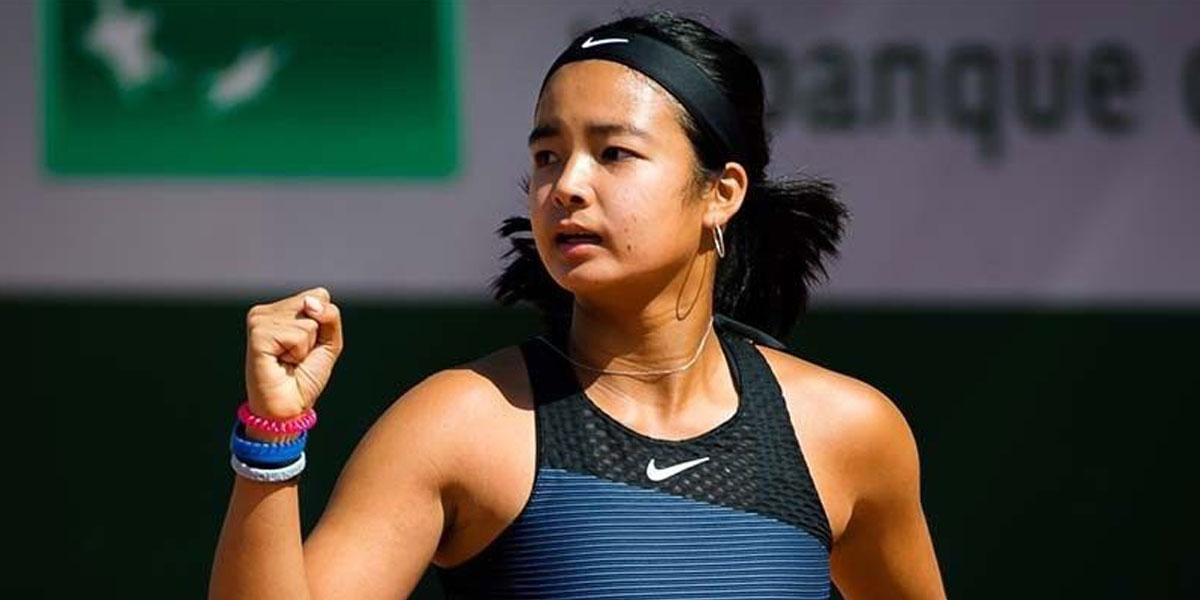 By Leobert Julian A. de la Peña
Filipina tennis sensation Alex Eala is finally back on track and crushed Joanne Zuger of Switzerland in straight sets, 6-4, 6-1, in the ongoing 2022 International Tennis Federation (ITF) W60 Grenoble tournament in France.
Oozing with determination and confidence heading into the Round of 32, Eala was eager to clinch the win to break her first-round professional tournament slump this 2022.
Eala did it in style and showed her varied offensive artillery after bullying the Swiss star in the baseline to control the pace of the match.
Despite a fightback from Zuger in the first set, Eala took care of business and held her service two times in a row to go up 1-0.
It was all Eala in the second set after blitzing her way to a 5-0 lead before Zuger held her service once and scored her lone score in the last and final set of the match.
Zuger wasn't able to sustain Eala's firepower and conceded several long rallies that further boosted the Filipina's momentum that avoided a deciding set.
With the win, Eala will be setting up a highly-anticipated clash against the tournament's fourth-seed, home bet Chloe Paquet.
This is Eala's first qualification in the ITF Round of 16 after missing her first few trips in the past legs of the ITF W25 Manacor tournaments.