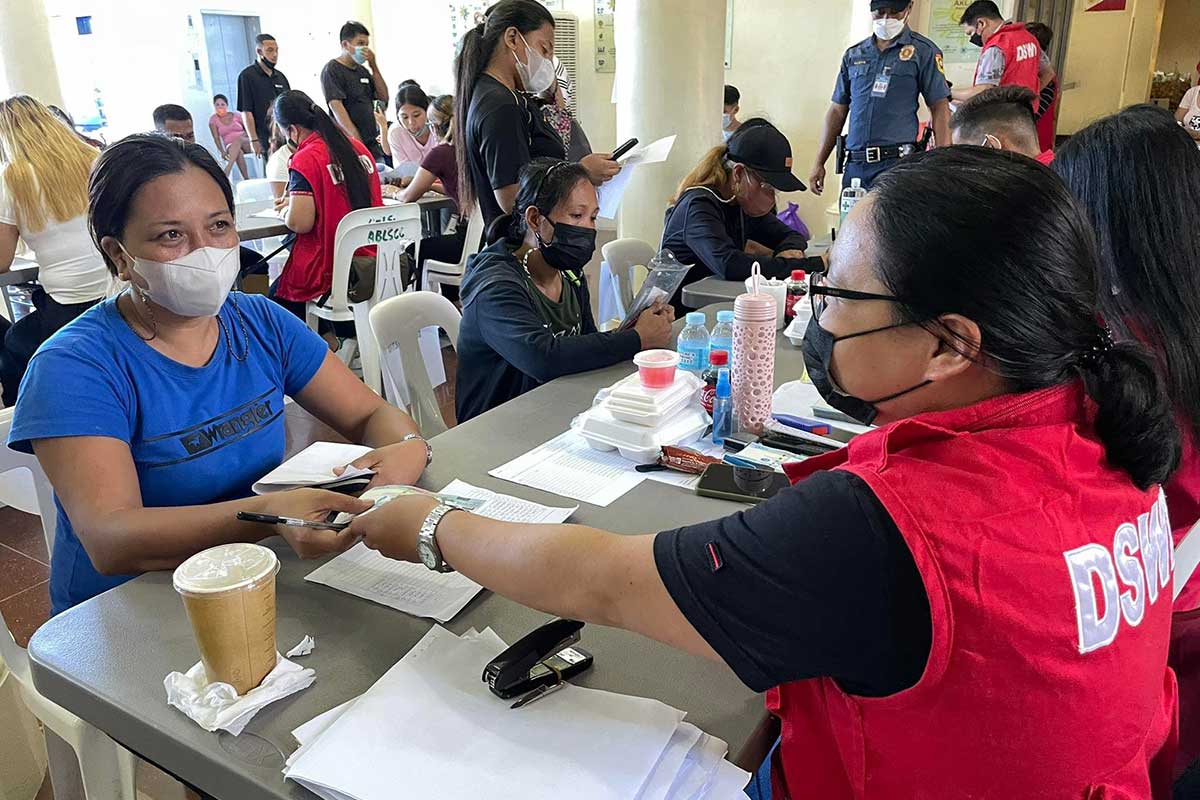 By Joseph B.A. Marzan
Data released by the Department of Social Welfare and Development-Region 6 (DSWD-6) on Monday evening bared that it released educational assistance to 16,033 youngsters from elementary to college levels in Western Visayas via its first two payout activities.
The educational assistance, which is part of the department's regular Aid to Individuals in Crisis Situations (AICS) program, handed out P43.89 million by August 27.
The beneficiaries include 3,937 elementary pupils, 3,214 junior high school (JHS) students, 2,015 senior high school (SHS) students, and 6,867 college students across the region.
The city and province of Iloilo had a combined total of 5,201 beneficiaries, the greatest in Region 6, with P15.11 million released to 1,082 elementary, 963 JHS, 513 SHS, and 2,643 college learners.
Capiz has 2,560 beneficiaries – 666 elementary, 596 JHS, 341 SHS, and 957 college learners, with P6.709 million released.
Negros Occidental had a greater disbursement (P7.509 million) than Capiz despite having slightly lesser beneficiaries (2,541) with 475 elementary, 423 JHS, 401 SHS, and 1,242 college learners including Bacolod City.
Aklan received up to P5.404 million for 2,153 beneficiaries, including 591 in elementary, 540 in JHS, 355 in SHS, and 667 in college.
Antique has 1,903 beneficiaries including 494 in elementary, 313 in JHS, 204 in SHS, and 892 in college who received a total of P5.3 million.
Guimaras had the least number of beneficiaries (1,675) composed of 429 in elementary, 379 in JHS, 201 in SHS, and 466 in college, who received a total of P3.85 million.
Beneficiaries can receive a minimum of P1,000 (elementary), P2,000 (JHS), P3,000 (SHS), and P4,000 (college) according to DSWD Memorandum Circular No. 15 series of 2022.
The same Memo Circular also provided that elementary and JHS beneficiaries can receive up to P5,000, to be paid out once every school year, while SHS and college students can get a maximum of P10,000 to be released to them every semester.
This AICS segment aims to assist 'students-in-crisis' by helping them defray school expenses or the cost of sending them to school, seeking to cover a whole or portion of their school fees, school supplies, school projects, allowances, and other related expenses.
Qualified beneficiaries include those who are breadwinners, working students, orphaned or abandoned or now living with relatives, children of solo parents, unemployed parents, Overseas Filipinos, Persons With Disabilities, rebel returnees, Persons Deprived of Liberty, or Persons Living with Human Immunodeficiency Virus (PLHIV), or children living with HIV, children who are victims of abuse, displacement, or of human-induced or natural calamities.
Students taking technical or vocational courses may be included, but graduate and post-graduate students, including for Doctor of Medicine and Juris Doctor programs, as well as recent graduates preparing for licensure examinations, are not entitled to the said educational assistance.
DSWD-6 spokesperson May Rago-Castillo clarified over the weekend that college students from State Universities and Colleges (SUCs) are likewise entitled to this assistance, provided that they only benefitted from Republic Act No. 10931 (Universal Access to Quality Tertiary Education Act) and are not receiving other incentives from public or private entities.
She also reiterated DSWD Secretary Erwin Tulfo's previous pronouncement that beneficiaries of the department's Pantawid Pamilyang Pilipino Program (4Ps) are not entitled to this AICS benefit.
The next scheduled payouts for educational assistance are scheduled on September 3, 10, 17, and 24.