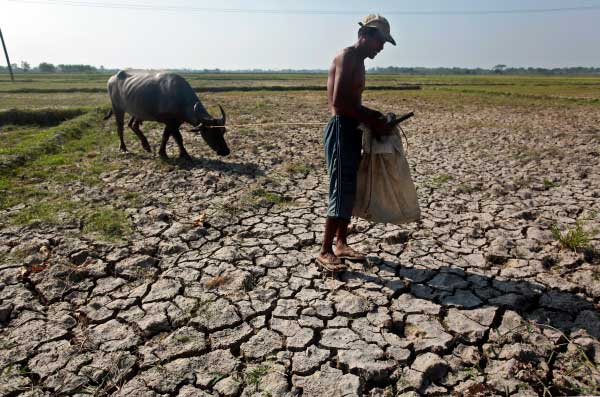 By Rjay Zuriaga Castor
With the onset of the El Niño phenomenon, four provinces in Western Visayas are likely to be affected by dry spells and dry conditions, according to the Philippine Atmospheric, Geophysical and Astronomical Services Administration (PAGASA).
Ana Liza Solis, the Chief of the Climate Monitoring and Prediction Section of Pagasa, in a televised briefing on July 5, said a possible dry spell could hit Iloilo, Antique, and the island province of Guimaras.
The state weather bureau defines a dry spell as below normal rainfall conditions for two to three consecutive months or a 21 to 60 percent reduction in average rainfall.
Meanwhile, Negros Occidental is expected to have dry conditions or two consecutive months of below-normal rainfall conditions. This translates to a 21 to 60 percent reduction from the average rainfall.
PAGASA in an advisory said the impact of dry conditions, dry spells, and droughts would be felt toward the end of the year and will persist until the first quarter of 2024.
Despite the ongoing El Niño, the state weather bureau PAGASA said the country can still expect around 10 to 14 tropical cyclones before the end of the year
The World Meteorological Organization (WMO) noted that this is the first time in seven years that an El Niño weather pattern emerged in the tropical Pacific.
Earlier this June, President Ferdinand "Bongbong" Marcos Jr. ordered all government agencies to strictly implement water conservation measures to avert possible water crises due to El Niño.
Under Memorandum Circular 22, Marcos instructed the newly created Water Resource Management Office (WRMO), which operates under the Department of Environment and Natural Resources, to take the lead in ensuring the availability and sustainable management of water resources in the country.