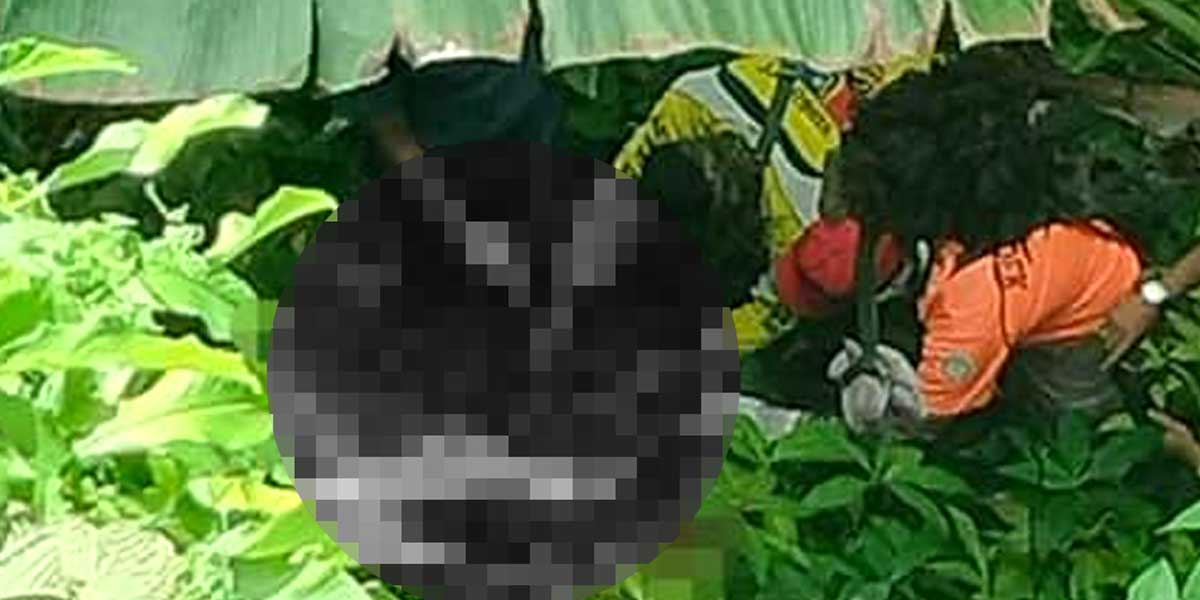 By Jennifer P. Rendon
An elderly cockfight enthusiast was found dead with multiple gunshot wounds on his body morning of Nov. 9 in Lambunao, Iloilo.
Through his senior citizen's identification card, the victim was identified as Antonio Artiaga, 74, a resident of Purok 6, Barangay Aplaya, Digos City, Davao del Sur.
Major Jogen Suegay, Lambunao police chief, said they first learned about the incident after an informant told them about seeing blood splatters and fired cartridges on the roadside along Barangay Tranghawan, Lambunao.
After getting the report at around 6:29 a.m., police immediately went to the area and scoured a ravine at Tranghawan village.
It did not take long for police to find the body in a vegetated area, around 100 meters below the roadside.
It took a while for members of the Municipal Disaster Risk Reduction and Management Office (MDRRMO) and another rescue group to bring the body up to the road.
Aside from his senior citizen's ID card, police also found inside the victim's belt bag containing what appeared to be a permit from the Department of Agriculture.
Suegay surmised that the victim could have requested for a permit to transport or ship animals or game fowl. Thus, he was asked to submit the result of the laboratory analysis.
In the said request, the victim used the address Barangay Tipolo, Mina, Iloilo.
Suegay said they could not ascertain yet why the victim ended up in Lambunao town.
On Wednesday night, residents claimed to have heard five gunfire volleys.
It was assumed that the suspect was shot on the roadside and then fell into the ravine.
As of this writing, Suegay said they have already coordinated with the Digos City Police Office.
They were also given the contact number of the victim's son Ariel.
Artiaga's son confirmed that his father went to Iloilo to buy game fowl and join a cockfight match.
Meanwhile, police learned that the victim was facing complaints for illegal gambling and theft in Cebu and Davao.
Tranghawan has become a dumping spot for human remains as of late.
On Oct. 23, 2022, human skeletal remains were found morning at Barangay Tranghawan.
The skeletal remains were placed in three sacks and discarded at a ravine, around 5 meters below the roadside.
Teenage boys who were hunting for birds and monitor lizards found the cadavers.