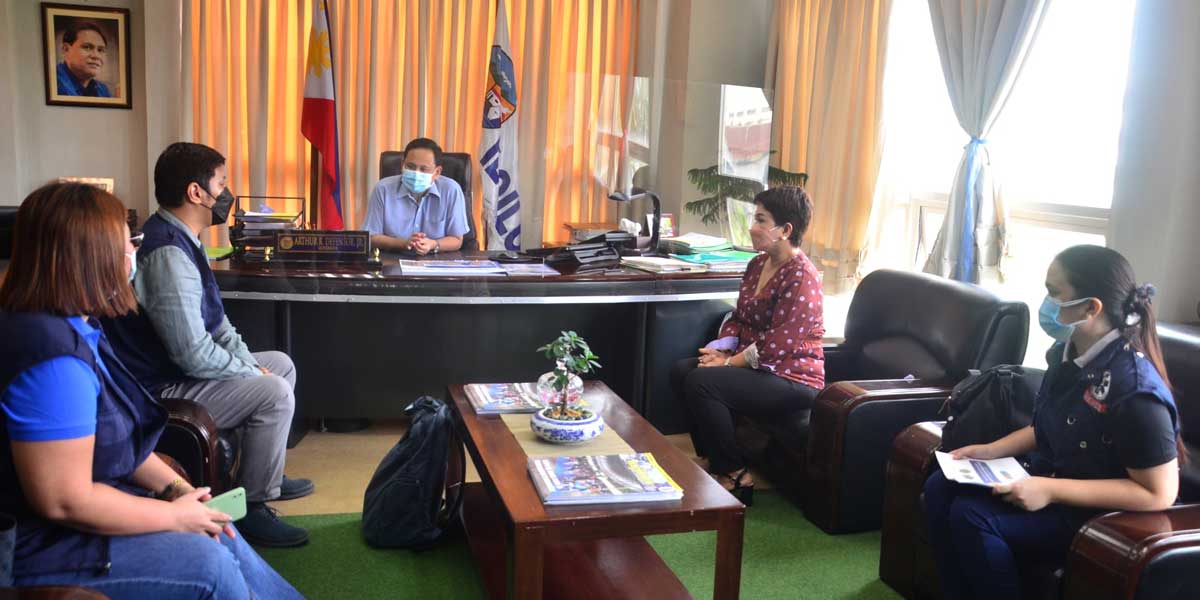 By Joseph B.A. Marzan
The World Health Office (WHO)-Philippines country office praised Iloilo province's coronavirus disease 2019 (COVID-19) vaccination but there is still much to be done in terms of inoculating the elderly population.
According to the WHO country office, Iloilo province is 8th among the top 10 provinces in the country with the most number of unvaccinated senior citizens at 71,722 as of Feb. 26, 2022.
WHO Philippines Medical Officer Dr. Achyut Shrestha, who led the organization's team that visited Iloilo Governor Arthur Defensor Jr. on Thursday, said that the province still has "a bit of a gap" to cover the said priority group.
He said that the WHO recommended, not only to the province but the rest of the world, that higher priority groups should get booster shots first.
"[A2] is supposed to be the second priority population for COVID vaccination, and we are here 11 months on, and it's not complete yet," Shrestha said.
"[Senior citizens' COVID vaccination] was okay in the first few months, but its' stagnated, so we are not having enough vaccination for this priority group," he added.
Vaccination of senior citizens aged 60 and above, Shrestha said, decreases risk of elderly hospitalization, and ultimately helps secure the economy as well.
"The [older] you are, the more susceptible you are to COVID infection, so that leads to increase hospitalization. That overwhelms the hospital and health workers, leading to more lockdowns, and more economic problems," he added.
Shrestha said that in the province's case, they are doing well but more focus is needed on the priority populations.
"It looks in a good trend, but we are re-advocating and reiterating the point and the focus more on the priority population of A2 and A5 [indigents], just to conclude the remaining unvaccinated in these two priority groups," he said.
"Making the sites and vaccination teams accessible, as also being done by the region and the governor, has to be done regularly enough. I think the frequency is all good, the services are there. But the point is that we need the services to be there, frequency-wise. You cannot go to the far-fetched areas one time and say that you have already gone there," he added.
The priority group system developed by the Department of Health, following WHO guidelines, includes:
-A1 (frontline workers in the health sector),
-A2, A3 (persons with comorbidities),
-A4 (other frontliners in essential sectors),
-A5 (indigents),
-B1 (teachers and social workers),
-B2 (other government workers),
-B3 (other essential workers),
-B4 (socio-demographic groups at significantly higher risk other than senior citizens and poor population),
-B5 (overseas Filipino workers),
-B6 (other remaining workforce), and
-C (rest of the Filipino population).
Data on senior citizen COVID vaccinations per status as of Feb. 22 indicated that 6.4 million were fully vaccinated, while around 3 million remain partially vaccinated and 2.5 million unvaccinated.
Cebu tops the list of unvaccinated elderly persons (225,973) followed by Negros Occidental (108,425), Batangas (85,024), Cavite (85,535), Bulacan (76,330), Negros Oriental (73,451), Nueva Ecija (72,993), Iloilo province, Leyte (71,571), and Laguna (68,780).