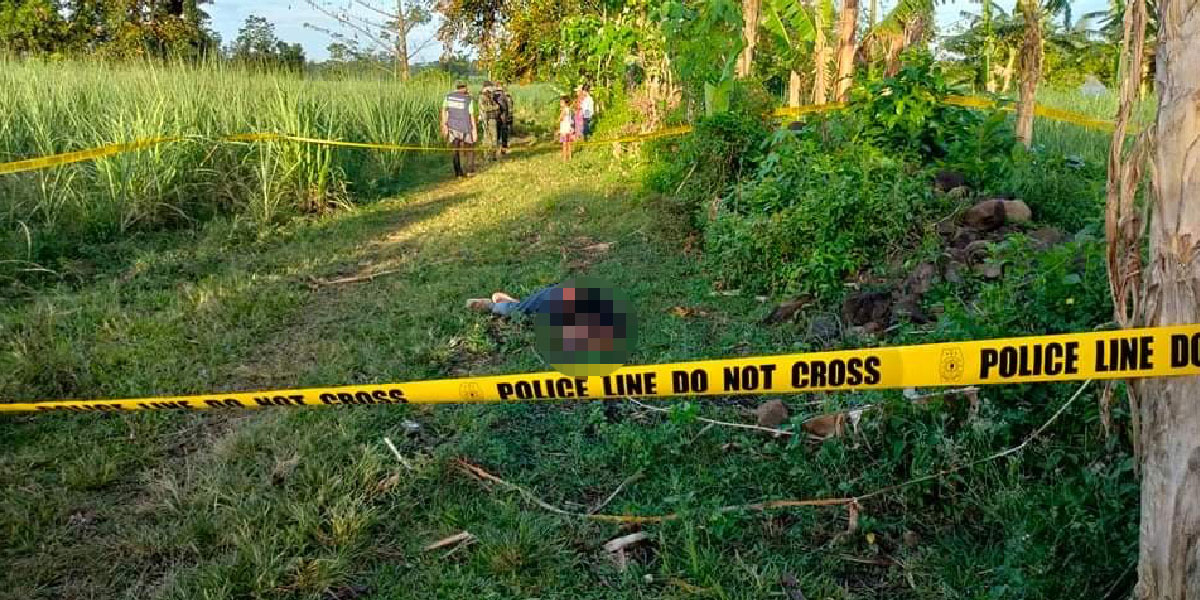 By Glazyl Y. Masculino
BACOLOD CITY – An elderly man was gunned down by an unidentified assailant at Purok Santan, Barangay Cansalongon, Isabela, Negros Occidental last Monday.
The victim was identified by police as Reynaldo Molines, 65, of the said village.
Police Captain Joseph Partidas, town police chief, said the victim was walking on his way to work from his house when an unidentified perpetrator shot him and fled.
Partidas said it's possible that the perpetrator knew the victim's route and waited for him to pass by the area to commit the crime.
Partidas said the victim suffered gunshot wounds in the head, back, and shoulder. He was rushed to Isabela District Hospital but was declared dead on arrival.
A bullet was recovered from the victim's body, according to the police.
Partidas said they already have a person of interest but refused to elaborate more details while investigation is ongoing to determine the motive.