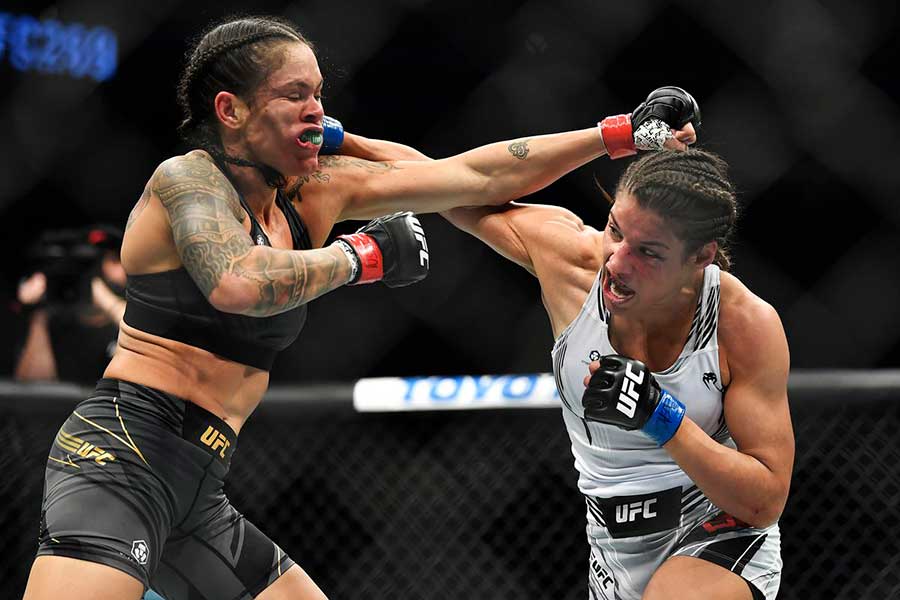 By Leobert Julian A. de la Peña
One of the biggest upsets in the history of Mixed Martial Arts (MMA) just happened.
Considered to be the best woman MMA fighter of the world, Ultimate Fighting Championship (UFC) two-belt queen Amanda Nunes suffered a shocking upset loss from challenger Julianna Peña in the co-main event of UFC 269.
The crafty Peña perfectly executed a rear-naked choke with one minute and 40 seconds left in the fiery second round of the mega-fight.
It was a typical Nunes start as the Brazilian striker dominated the first round with her precise and heavy striking that mostly connected on Peña's face.
Nunes also showed elements of surprise after choosing to end the first round on the ground and attempted to submit Peña and give her a dose of her own medicine.
However, as the second round kicked off, Peña forced things to swing her way and lured Nunes into a slugfest that worked entirely in her favor.
It was exactly what the Peña corner wanted: to make the fight grueling in a close-distance setup to negate Nunes' striking prowess.
Three minutes after their exchanges, Peña noticed that Nunes became exhausted when she chose to backpedal instead of trading more punches in the closing minute.
Peña then began to smell blood and quickly gunned for a takedown which she perfectly did, setting up a clinic rear-naked choke that ended Nunes' 12 fight winning streak in the UFC.
It was a stunning loss as Nunes never tasted defeat in the UFC for five-and-a-half years and has successfully defended her belt five-straight times.