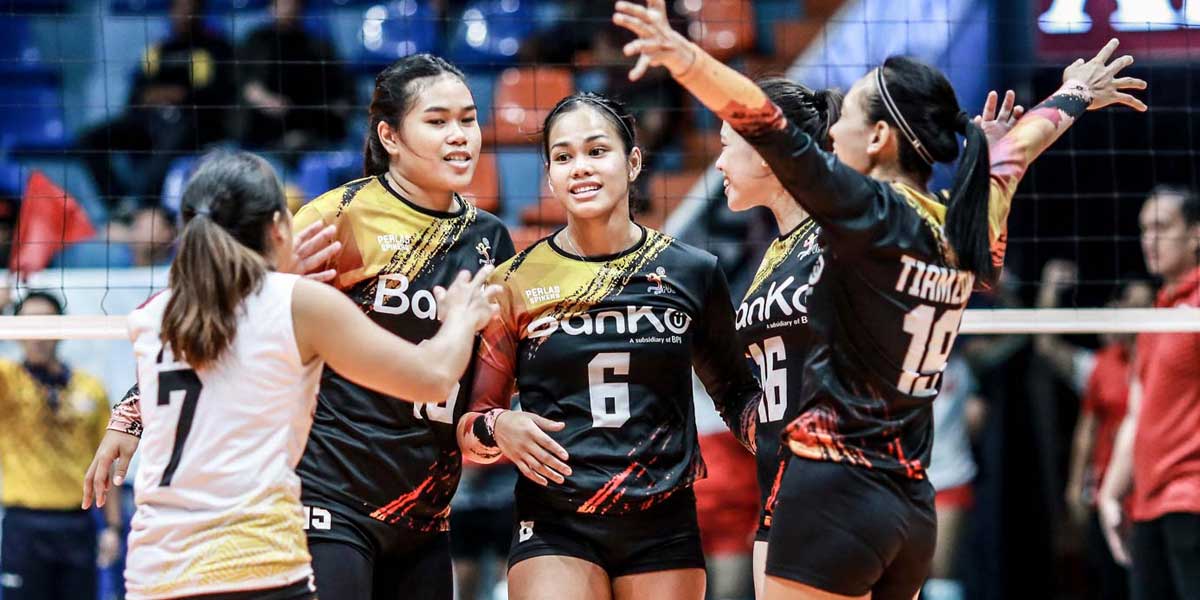 By Leobert Julian A. de la Peña
Former star of the Ateneo Lady Eagles Dzi Gervacio not only made a highly-anticipated indoor volleyball comeback but also made one of the most stunning turnarounds for the upcoming 2022 Premier Volleyball League (PVL).
The member of Ateneo's legendary "Fab Five" will be teaming up with his UAAP rivals as she is set to join the F2 Logistics Cargo Movers, a team that is dominantly stacked with De La Salle University (DLSU) alumni.
Gervacio will also be setting up a unique reunion with F2 head coach Ramil De Jesus, Aby Maraño, Ara Galang, and Kim Fajardo, all members of the DLSU Lady Spikers team that broke their hearts when they got swept in consecutive UAAP finals last 2012 and 2013.
The former member of the BanKo Perlas volleyball team is making her transition from beach volleyball to indoor once again after committing to the outdoor scene two years ago.
Aside from Gervacio, the Cargo Movers also announced the arrival of former Jose Rizal University (JRU) superstar and NCAA MVP, Shola Alvarez.
"Let diversity strengthen this family. Welcome to a team called F2 Family!" the Cargo Movers posted on Twitter after making their official announcement.
Gervacio and Alvarez will be seeking to bring F2 to greater heights this 2022 season as they make their PVL debut.
The newly-acquired duo will also be a huge boost to the Cargo Movers with explosive outside hitter Kalei Mau likely to skip the first half of the PVL conference due to prior commitment to the Athletes Unlimited Volleyball League in the United States.