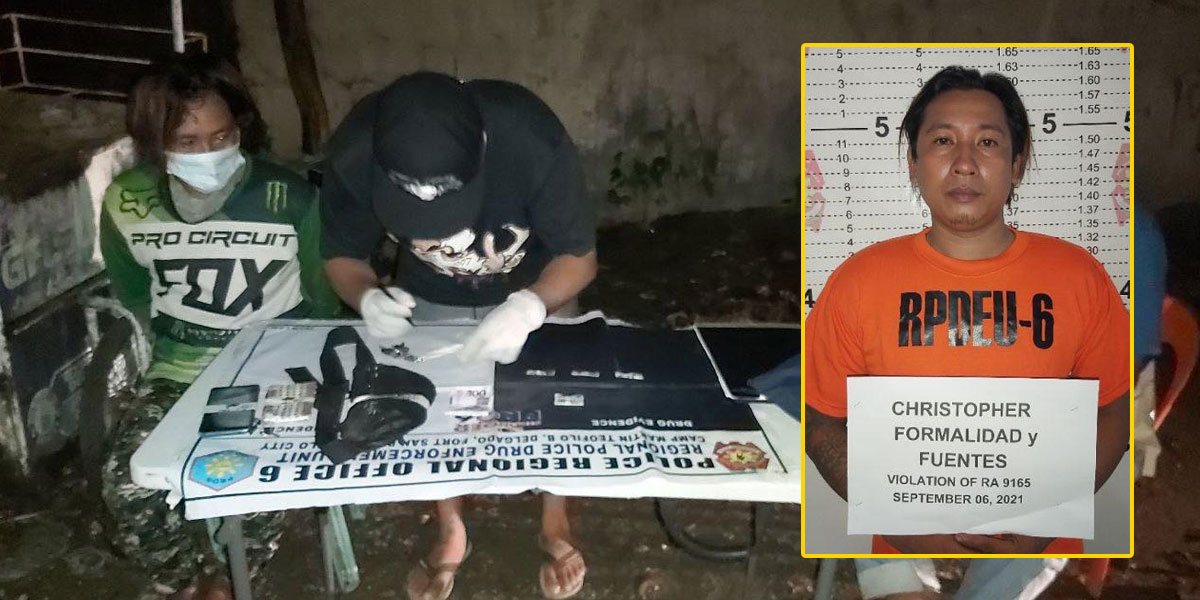 By Jennifer P. Rendon
A former convict who had been identifying himself as a police intelligence officer was arrested in an anti-narcotics operation evening of September 6, 2021 in Arevalo, Iloilo City.
As it turned out, Christopher Formalidad, 35, of Barangay Inaladan, Cabatuan, Iloilo, is not on the PNP roll of personnel.
He was instead a member of a group called Interpolcom, which identifies itself as a non-governmental organization working against crime. It claims to be a member of the so-called Civil Society Team (CST) "under United Nations Office on Drugs and Crime."
Formalidad's affiliation perked the interest of the Regional Police Drug Enforcement Unit 6 (RPDEU-6), the Iloilo City Police Station 6, the Regional Highway Patrol Unit 6 (RHPU-6), and the Criminal Investigation and Detection Group 6 (CIDG-6)'s Anti-Illegal Drugs Team to run after him.
Lieutenant Glenn Soliman, RPDEU-6 team leader, said Formalidad allegedly threatened an asset by identifying himself as a police intelligence officer.
Just like the PNP, Formalidad's group's also assigned ranks to its members and gave out badges.
"When we checked the PNP rolls of personnel, his name wasn't on the list," Soliman said.
On Monday, Formalidad agreed to sell a sachet of suspected shabu for P15,000 to a police poseur-buyer.
Recovered from his possession were three sachets of suspected shabu worth P47,600, the marked money, a coin purse, an Android phone, a sling bag, and a Rusi motorcycle.
Soliman said Formalidad was previously arrested for visiting a suspected drug den at Barangay Desamparados, Jaro, Iloilo City on March 13, 2018.
He had been incarcerated for 11 months before he was released after availing a plea-bargaining agreement.
He was also implicated in a robbery case in Cabatuan town.
Formalidad is now detained and will be charged for violation of Republic Act 9165 (Comprehensive Dangerous Drugs Act of 2002).