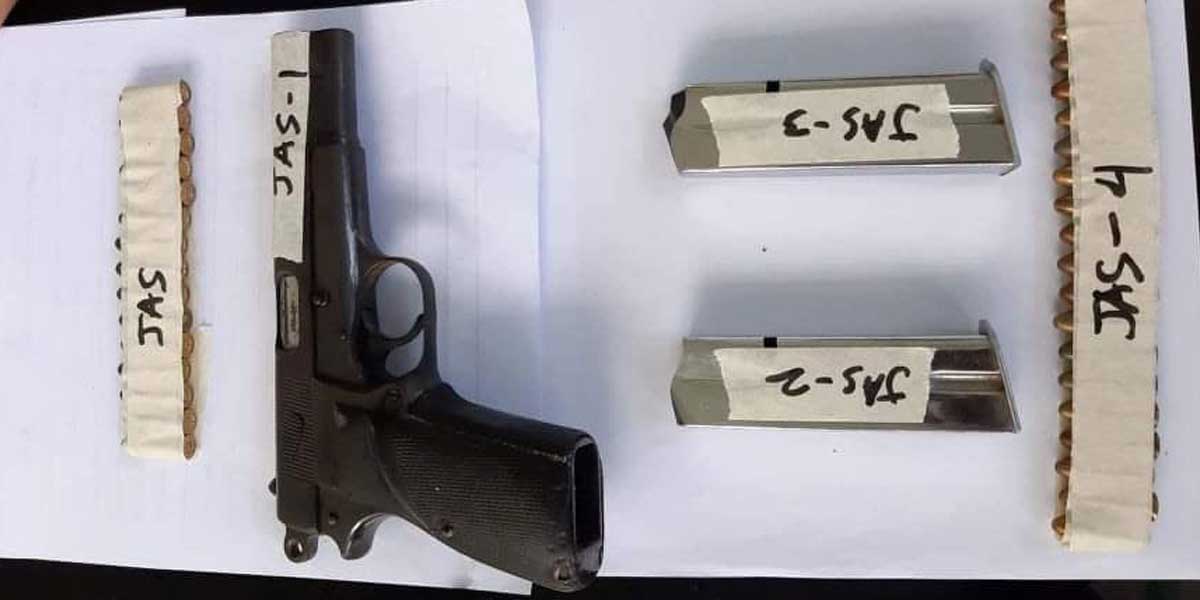 By Glazyl Y. Masculino
BACOLOD City – The Criminal Investigation and Detection Group (CIDG)-Negros Occidental arrested a former policeman for alleged possession of loose firearms and ammunition in Barangay Prosperidad, San Carlos City, Negros Occidental last Saturday.
Armed with a search warrant, CIDG operatives raided the house of Jonathan Sumiller, 76.
Recovered were 15 live .9mm caliber ammunitions, a .9mm caliber pistol, two magazines, and 22 assorted live ammunitions.
Police Lieutenant Ruby Aurita, deputy police chief of San Carlos City Police Station, said that Sumiller was previously arrested after he got involved in a shooting incident that resulted in the death of his cousin.
Grudges triggered Sumiller to allegedly commit the crime in 2020 due to a misunderstanding.
Aurita said that Sumiller is now under the custody of CIDG provincial office here.