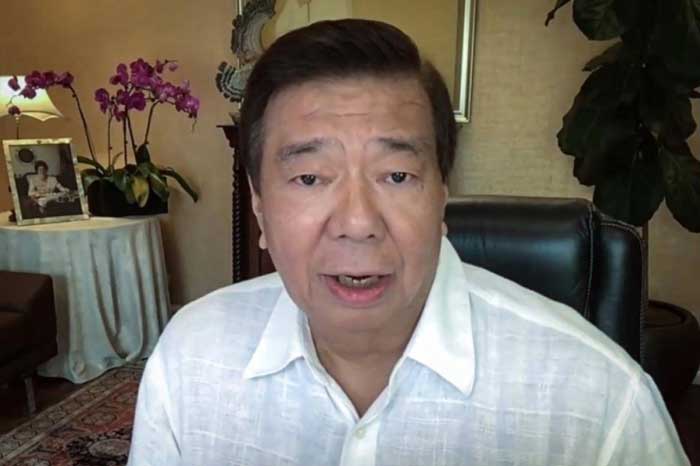 Former Senate President Franklin M. Drilon urged former President Rodrigo Roa Duterte to make a public disclosure of the discussions and issues addressed during his recent meeting with Chinese President Xi Jinping.
In a radio interview, Drilon emphasized the importance of transparency, accountability, and the public's right to information, highlighting the need for the Filipino people to be informed about the outcomes of such a significant meeting, especially if it involves the country's claims on the West Philippine Sea.
"I think it is important that former President Duterte make public the discussion and the issues that they discussed during the meeting," Drilon said in a radio interview.
"Out of respect and courtesy to the sitting president, I call on former President Duterte to either disclose or, at the very least, provide a briefing to President Marcos or Foreign Affairs Secretary Enrique Manalo," he stressed.
Drilon explained that in our system of government, the formulation of foreign policy lies within the purview of the president, who acts as the chief architect.
The former Senate President said it is of utmost importance to ensure that the President is well-informed of this significant encounter with one of the world's most powerful leaders.
Drilon emphasized that with former President Duterte's stature and influence, Duterte's views and actions continue to carry weight and may be interpreted in various ways, particularly by President Xi Jinping.
"Kapag kausap mo na ang lider ng ibang ibang government, dapat iisa lang ang ating position. Baka kung hindi, hihina ang position ng ating pamahalaan," Drilon said.
"Hindi ito simpleng private visit. The former President is not an ordinary Filipino. His views will always be taken seriously by Xi Jinping. Ito po ay dapat malaman ng DFA," he emphasized.
"The issues that were potentially raised during the meeting involved our national sovereignty. Therefore, the Department of Foreign Affairs (DFA) should be briefed on the details of the meeting, as it is not a matter of private concern but one that affects the entire nation," Drilon said.
Drilon underscored the importance of maintaining a unified stance on matters of national interest, such as the West Philippine Sea issue, to avoid weakening the country's position.
The former Senate President expressed his hope that former President Duterte's visit would not influence President Marcos' stance on the West Philippine Sea issue.
Drilon observed that former President Duterte's visit coincided with an impending "strongly worded resolution" urging the government to bring China's harassment of Philippine vessels in the West Philippine Sea to the United Nations General Assembly (UNGA).
Drilon noted that Duterte's visit occurred at a time when trust in China among Filipinos has been declining.