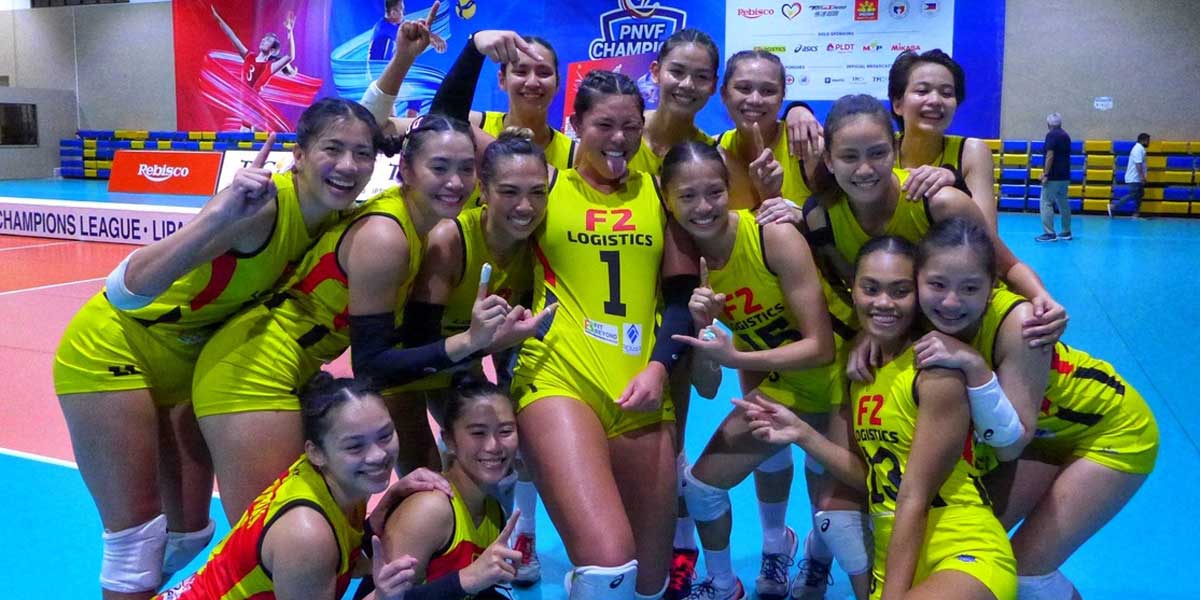 By Leobert Julian A. de la Peña
The F2 Logistics Cargo Movers were hailed as the first-ever champions of the Philippine National Volleyball Federation (PNVF) Champions League after sweeping Cherry Tiggo in the grand finals, 25-20, 25-20, 25-22, held at the Aquamarine Recreational Center.
It was another walk in the park for the Cargo Movers as they finished another game with no sets dropped despite the firepower of the Cherry Tiggo team led by Dindin Santiago-Manabat, one of the most explosive spikers in women's volleyball.
Kalei Mau meant business from the get-go as the prized spiker led the Cargo Movers with her relentless attack and top-scored her team with 16 attacks and 19 clean receptions.
F2's newly-acquired setter Iris Tolenada also did an amazing job setting up her teammates after dishing out 17 perfect sets.
Tolenada was a late replacement to Kim Fajardo, the team's primary setter, who is still nursing an injury and was ordered to rest and recover.
Kim Kianna Dy was hailed as the tournament's Most Valuable Player (MVP) and the Best Opposite Hitter while veteran blocker Aby Maraño won the Best Middle Blocker award.
F2's consistent middle blocking was also one of their main keys to victory as Dy and Majoy Baron each had three successful swats that negated Cherry Tiggo's flow of attack.
"The players are crying because this is the first time they played as a team after two years due to the pandemic. The advantage is that they have been together for a long time. Some of them also played in Thailand as part of the Philippine team," said head coach Ramil De Jesus.