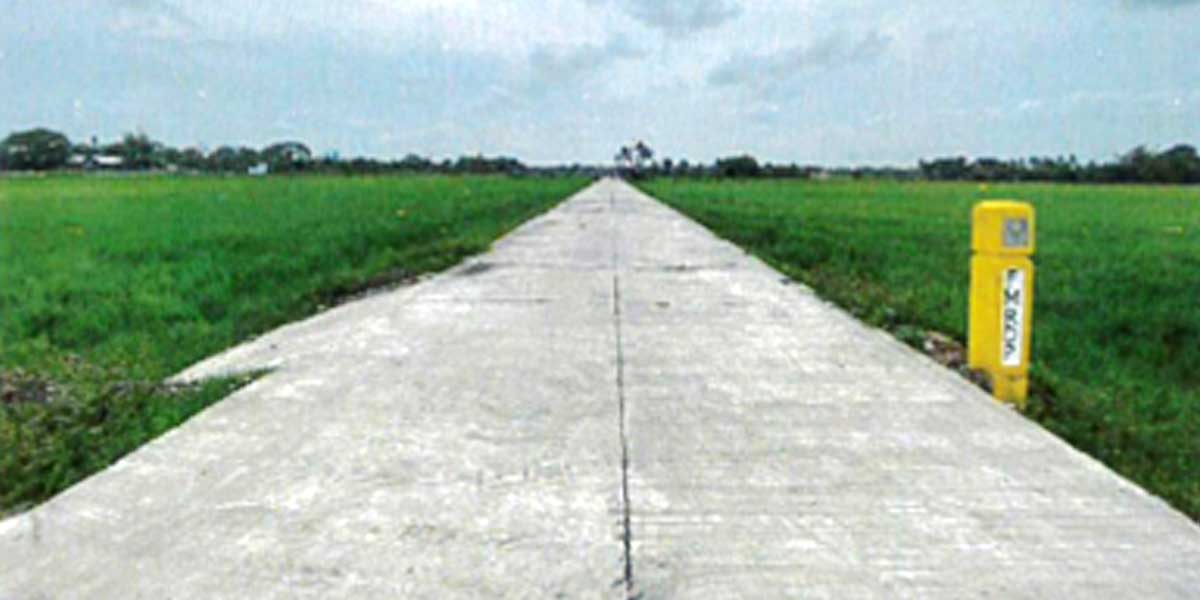 The Department of Public Works and Highways (DPWH) Iloilo City District Engineering Office, in partnership with the Department of Agriculture (DA), completed the WESVIARC, Hamungaya Farm-to-Market Road (FMR) project.
The ₱15.8-million project, which involves the construction of a two-lane road stretching 773 meters, aims to improve transportation infrastructure in the city and support the local agricultural sector by linking Hamungaya in Barangay Buntatala, Jaro to the Iloilo Radial bypass road.
District Engineer Cesar M. Hipona Jr. said the FMR project would provide local farmers with an expedited and secure route to transport their goods to the city and nearby towns, ultimately enhancing their productivity and economic opportunities.
"The completion of this project brings hope to the local farmers who have long endured the arduous task of transporting their products to the market through dilapidated roads, particularly during the rainy season when impassability becomes a major obstacle," Hipona said.
The FMR project is a crucial link between the agricultural areas in Hamungaya and the major road network.
By providing farmers with improved access to transportation infrastructure, the project is anticipated to strengthen the local agricultural sector and enhance the standard of living for farmers in the region.
Regional Director Nerie D. Bueno emphasized the significance of the completed project, recognizing the long-standing struggles local farmers faced in transporting their goods to the market, especially during the rainy season.
"This project is a significant step towards improving the lives of our local farmers. By giving them access to more effective transportation infrastructure, we are promoting the growth of the agricultural sector and enhancing their overall standard of living," added Director Bueno.
The completion of the FMR project marks a significant achievement for both DPWH and DA, demonstrating their commitment to developing vital infrastructure that supports agricultural sector growth and holds the promise of facilitating efficient transportation of agricultural products, minimizing post-harvest losses, and empowering farmers to unlock their maximum economic potential. (DPWH-6)