They're a different breed, these modern-day dads! No longer just providers or disciplinarians, but more than that they are motivators and their children's confidants. They may know a lot but they do understand that listening to their kids gets more things done.
Sharing what they've learned, here are 3 dads form the Philippines' largest hospitality management brand, who celebrate learning from their kids and applying these newfound knowledge in their new roles with Megaworld Hotels & Resorts (MHR).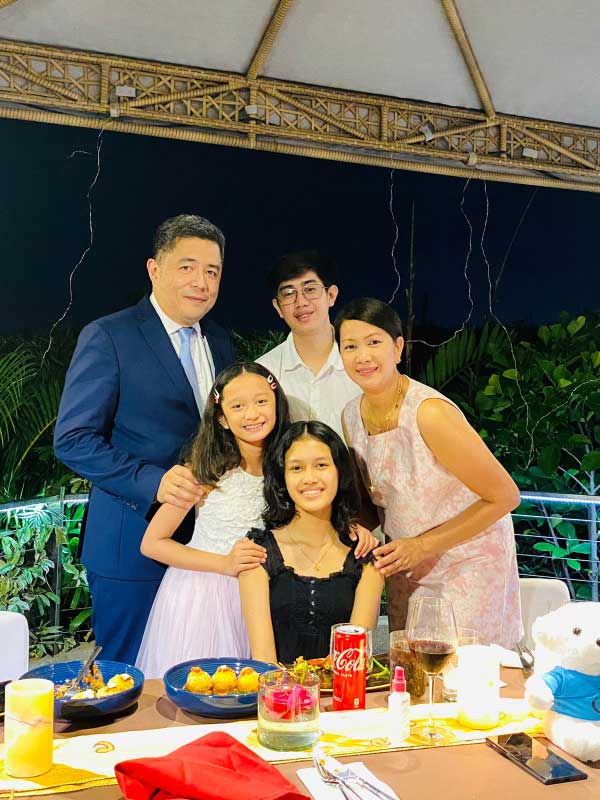 My kids make exploring the new world enjoyable 
"There's always a challenge to learn new trends" said Socrates Alvaro, now the Cluster General Manager of Food & Beverage for MHR. Apart from being Belmont Hotel Manila's general manager, he also oversees all the 12 properties of the chain to stay up to date with what's new and exciting in the world of dining.
Sonny credits his kids – 24 year old Owen, 17 year old Ellie, and 9 year old Bella! He shares that "Seeing how well my kids and the youngsters in general have adapted to technology, has challenged me to learn and explore how the world operates these days". He cites that his kids first showed him how to use apps like Tiktok. To him, "this made the flow of insights enjoyable" says the pleasantly surprised yet seasoned general manager with 30 years of experience under his belt.  He admits that beyond his kids, "today's future leaders are better informed placing them at an advantage". But Alvaro says, "where we come in is to help mold these upcoming decision makers with the right attitude and tenacity to embrace obstacles."
Raising his kids in Southeast Asia in countries like Vietnam, Thailand, and Cambodia meant earlier exposure to cultural diversity. But despite his family immersing themselves in their host country's culture, Alvaro shares "we always reminded our children of our heritage and our values as Filipinos". He adds, "over the years my kids have grown to understand and respect the delicate beauty of cultural differences without losing touch of our Filipino roots". Alvaro gleams with pride when he shares how awesome his kids are for showing him today's ropes. But what he appreciates is how his kids also values being a global Filipino in a melting pot of other raises.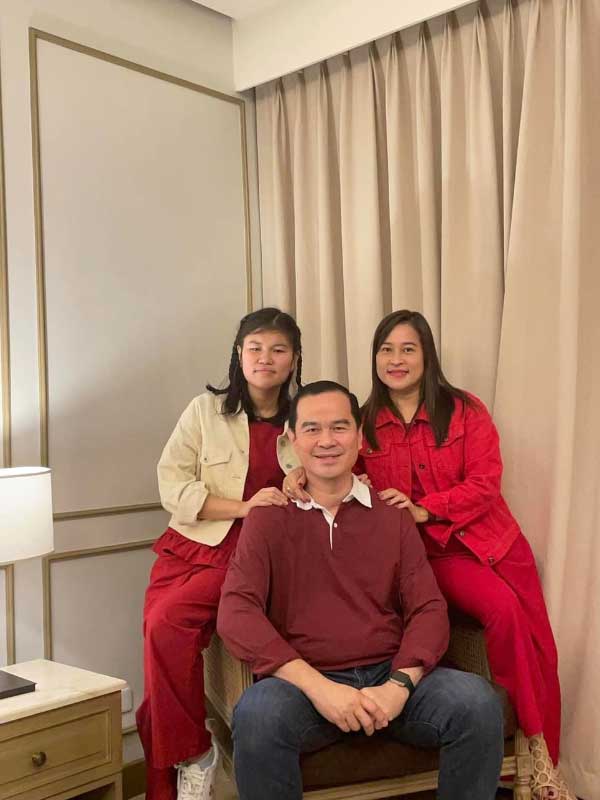 Daughter says "Worry less and live more"
In case you've missed it, the Gen-Z lifestyle is based on living the moment and embodying the YOLO mindset knowing you only live once. This comes as perfect advice for Mr. Oliver Esguerra, former general manager of Twin Lakes Hotel now head honcho of the 529-room Kingsford Hotel Manila located at the Westside City, also a township by Megaworld in Paranaque.
Taking notes from Esguerra's 21-year-old daughter, Raine, he is always reminded to live in the moment. His only daughter shares her biggest dream for her dad which is to "retire healthy and spend more time with family". Oliver admits that like a lot of the people he meets, "it's our thoughts of the future that fills our day more than it should". Thankfully the next generation serves as the best model in staying present and mindful. This includes experiences and moments that will keep one engaged with life as it happens while paying attention to making memories and staying balanced.
Coming from a vacation and wellness property and now shifting gears to run a business hotel, Oliver advocates for more options for guests to not only accomplish goals but also to find time to heal from the day's wear and tear. Oliver believes that good rest, quality food options, an active lifestyle, and more moments to bond with loved ones keeps one always motivated and ready to achieve more.
"You can't stop the future from coming", says Oliver so there's no need to rush. As a Dad, he has one role and that's to support her by being there through her trials and celebrating her wins. His daughter also dreams to become an accomplished hotelier someday and when that day comes he hopes to be there with his wife cheering for Raine.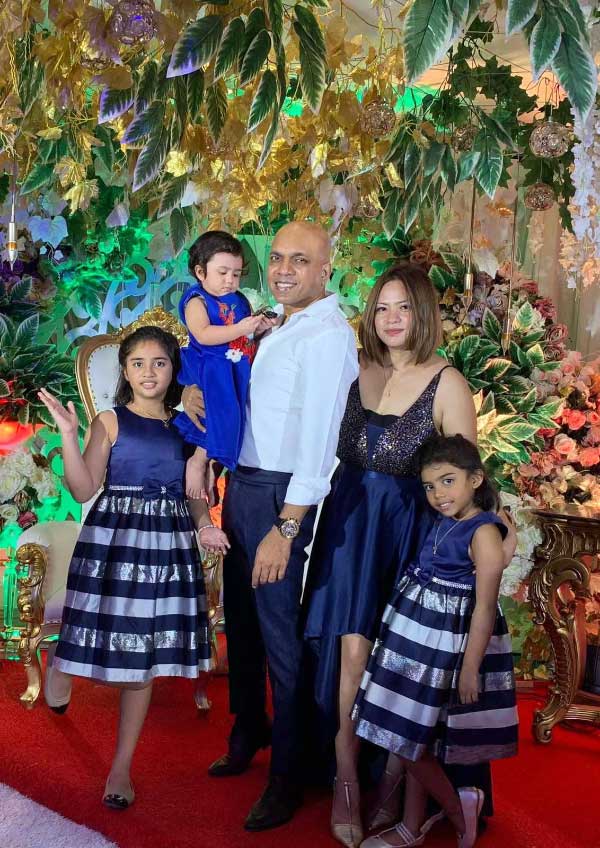 Staying connected is more than wi-fi
In a time when interconnectivity and Ai is the hottest topic, Mr. Joe Fijardo, now the general manager of Grand Westside Hotel, takes a different approach on raising his gen-alpha kids. Because to him, connection should be established by the heart.
Fijardo is an "out-of-the-box dad, that's for sure, who extends great lengths to build relationships best felt within proximity. Taking into consideration his eldest child entering adolescence, he said "it's important that they start embracing the right values, traditions, and practices when they are still young.  According to Joe, he believes that "showing my kids where I come from will allow them to build a unique concept of themselves that is both Indian and Filipino".
Much like his kids, Joe sees his teammates the same way – all unique. Leading the soon-to-open Grand Westside Hotel, the Philippines's largest hotel with 1,530 rooms, means working with driven individuals with potentials and passion to excel, a fusion of different genre. He further shares "Like what I do with my kids, it is important to identify what my teammates' strengths are, and at the same time, to know their areas to work on. This is vital in creating a gameplan where everybody has the opportunity to grow and explore. At the end of the day, a dad wants the best for his kids. Their success is my pride."
"We celebrate all father figures in our lives for their efforts to create a bond out of each meaningful experience giving way to meaningful relationships" shares Cleofe Albiso, Managing Director of Megaworld Hotels and Resorts. She adds, "they affect our lives in ways and measures that contribute to who we are giving us all the more reason to honor and celebrate them every chance we get."