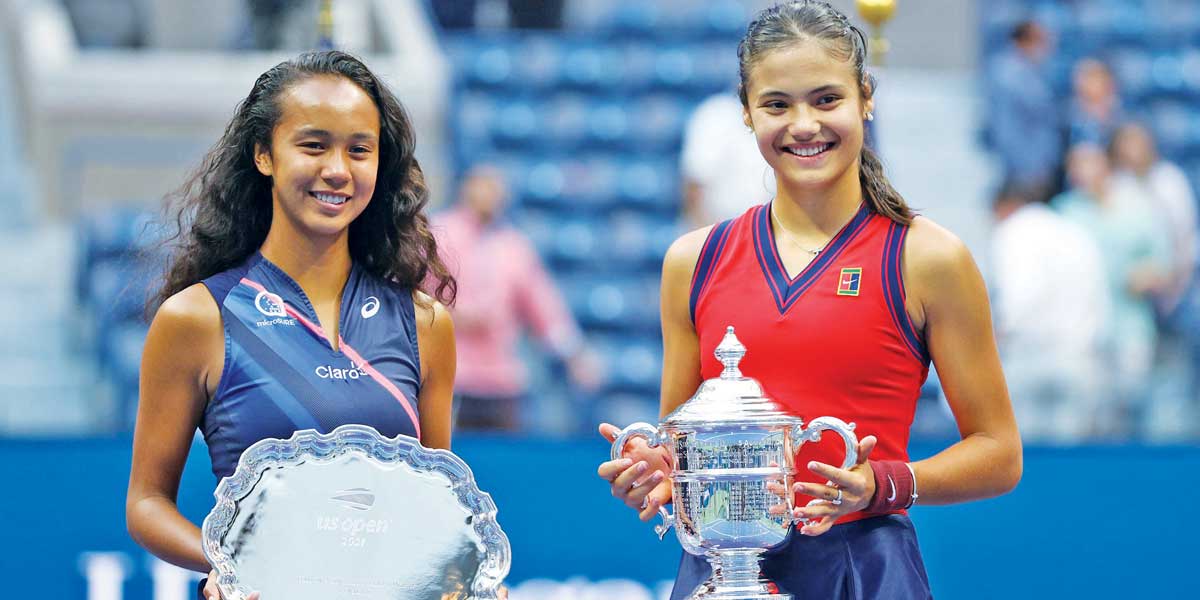 By Leobert Julian A. de la Peña
Filipina-Canadian Leylah Fernandez ended her 2021 US Open campaign with a first-runner-up finish after falling at the hands of Britain's Emma Raducanu, 6-4, 6-3.
Fernandez had the chance to put great pressure on Raducanu in the second set after scoring on an early service break to go up 2-1 with her having the service advantage.
However, the surging Raducanu kept her focus and was able to hit timely baseline winners that helped her avalanche to a 5-1 scoring set spree.
While the finals seemed one-sided in favor of Raducanu, the championship match did not fail to put on a show as the two youngsters displayed their full offensive arsenal.
Raducanu had the stadium explode with her scintillating and consistent baseline power game while Fernandez managed to score points with her impressive drop shots to wow the crowd.
Aside from an 18-year-old youngster winning a Grand Slam title against the 19-year-old leftie, the championship match featuring two unseeded players is also the first-ever in tennis history.
Raducanu is the world's no. 150 ranked player while Fernandez was seeded at no. 73 before they met in the US Open finals.
With the US Open victory, Raducanu will jump 126 places higher and is now the Women's Tennis Association's world no. 24.
"It was an incredibly difficult match but I thought the level was extremely high. Leylah's always going to play great tennis and always going to fight, that's just the competitor she is. I think just staying in the moment, focusing on what I had to do, really helped in those tough times," said Raducanu.