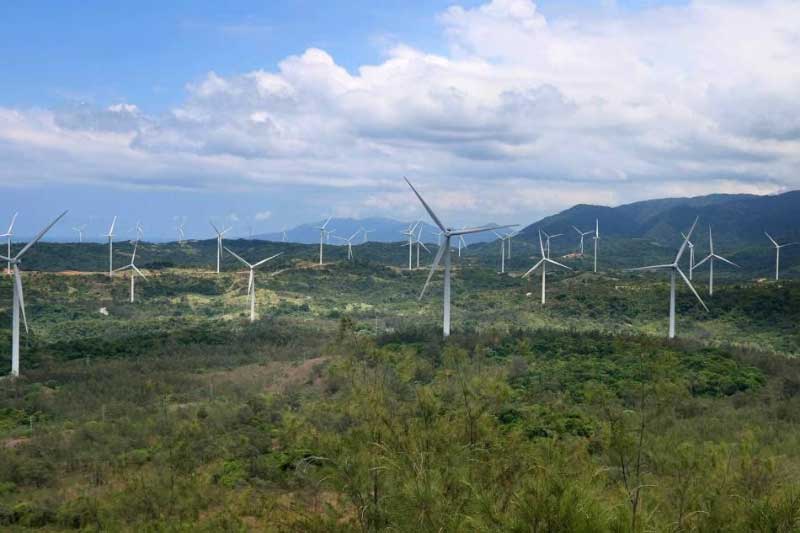 Two investment firms said they were planning to invest around $50 million or P2.7 billion to help support the Philippines' shift to renewable energy.
In a press release on Sunday, private equity investor New Wave Strategic Holdings Inc. and its partner Malaysian-based Emissary Capital Partners Sdn Bhd said they proposed to fund companies involved in renewable and clean energy, electric vehicles, and smart grids.
They presented the proposal to President Ferdinand Marcos, Jr. during his state visit to Malaysia last week.
Marcos Jr. commits to 'improve bureaucratic processes' in renewable energy sector
The firms found that setting up renewable energy projects could be considered the "most challenging for companies to raise capital due to the perceived risks."
New Wave director Enrique Gonzalez, who was part of Marcos, Jr's business delegation during his 3-day state visit, said Emissary Capital's entry in the Philippines could help founders and entrepreneurs access growth capital.
This could also provide a regional network that can help them grow locally and in Southeast Asia, Gonzalez added.
"It is important that the Philippines develops a more mature eco-system with capital providers across various stages of the investment cycle… Our value proposition is more than capital. We help businesses scale within the Philippines and can open up regional Southeast Asia access," he said.
Emissary Capital partner Erman Akinci said the move became favorable following the amendment of the Renewable Energy Act of 2008's implementing rules and regulations (IRR).
The amendment, made by the energy department through Circular No. 2022-11-0034, removed conditions that required Filipino ownership in some renewable energy resources and allowed the entry of foreign capital into the country's renewable energy industry.
New Wave and Emissary Capital also noted that the creation of a 1,000 MW bankable concession could generate more than $1.5 billion in foreign direct investments in the Philippines.
"The investment that the companies promised to pour in will support the national government's target of increasing the share of renewable energy in the country's total energy mix to 35 percent by 2030 and 50 percent by 2040 as outlined in the updated Philippine Energy Development Plan," the statement read.
Malacañang has yet to provide a detailed breakdown of the total investment pledges during the President's 3-day state visit to Malaysia, but Marcos said it has so far reached around $285 million from Malaysian business leaders alone.
Press Secretary Cheloy Garafil told ABS-CBN News that New Wave and Emissary Capital's investment commitment is part of the said investment pledges in the neighboring Southeast Asian country.
Earlier, the Presidential Communications Office said Malaysian dairy company Farm Fresh Berhad was looking to set up a farm in the Philippines to breed cattle for milk production and would invest $20 million. Budget carrier Air Asia also plans to invest $1 billion to expand its operations in the country.
AirAsia eyes $1-billion expansion in PH: Palace
House Speaker Martin Romualdez meanwhile said the state visit fast-tracked a P3-billion investment deal between the Metro Pacific Investments Corp. (MPIC) and a Malaysian firm on developing the country's rail network.
Garafil clarified to ABS-CBN News that the investment pledges of Air Asia and MPIC were not included in the $285 million.
"Separate sila (they are separate) because they were made during their meeting with the President," she said. (ABS-CBN News)