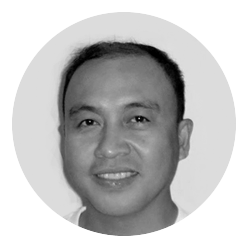 By Alex P. Vidal
"The only thing that stops God from sending another flood is that the first one was useless."—Nicolas Chamfort
I CAN'T imagine seeing "the city that never sleeps" turning into a "Waterworld."
No way will New York City turn into that 1995 American post-apocalyptic action film, I assured myself.
It's only in the movie; it's only a nightmare.
From 9 o'clock until 9:45 in the evening September 1, I received two "Emergency Alerts" in my cellphone: "National Weather Service: A FLASH FLOOD WARNING is in effect for this area until 11:30 PM EDT. This is a dangerous and life-threatening situation. Do not attempt to travel unless you are fleeing an area subject to flooding or under an evacuation order."
This was unexpected. We were all totally caught by surprise.
Shortly after I arrived in Queens from Brooklyn at around 5 o'clock in the afternoon, torrential rains arrived while I transferred from the subway F Train to the elevated 7 Train.
I soon realized the culprit was the "remnants of Hurricane Ida", which brought torrential downpours to the five boroughs, capping off one of the wettest summers in New York City history with yet another "significant rain event."
Shortly after 6 p.m., the fast-moving storm arrived, picking up intensity throughout the evening, before tapering off expectedly by morning.
It dropped anywhere between 5 to 8 inches of rain on the entire city, with the possibility of flash floods, as warned by the National Weather Service.
-o0o-
We remained under a travel advisory through September 2 morning.
The heaviest rainfall was expected before midnight (September 1), with the possibility of isolated tornados, while I write this story here in Queens.
Since hitting Louisiana as a Category 4 hurricane on Sunday, Ida—+now a post-tropical cyclone—has moved northeast, lashing much of the Mid-Atlantic region, it was reported. A confirmed tornado touched down in Annapolis, Maryland on September 1 morning.
Con Edison was preparing for possible outages caused by the storm. The Metropolitan Transportation Authority (MTA) was also planning on deploying additional crews at flood-prone locations.
"The bottom line here is there's going to be a lot of rain,"Mayor Bill de Blasio said at a briefing on Wednesday. "You're going to see those places that flood temporarily, be careful. As per usual, don't drive into a situation where there's heavy water, deep water."
New York City had already experienced its second rainiest summer on record, following the historic deluge brought last month by Tropical Storm Henri.
The already saturated soil could increase the likelihood of flash flooding, according to the National Weather Service.
-o0o-
A former media colleague in Iloilo, who is a retired public official, sent this item written by Biznews Asia's Tony Lopez:
"It is now clear: Duterte has been running a Davao Mafia all these years. It is cronyism multiplied a thousand times.
It gobbled up choice government contracts of all kinds, the bigger, the better, the more profitable–public works, buildings, supplies & lately covid medicine, equipment & PPEs.
Covid has been a blessing like manna from the devil himself. The crisis prodded Congress to pass gargantuan expenditure bills disguised as bayanihan (at the expense of the bayan) & without biddings.
To scare critics & oppositors, Du30 imposed the severest & longest lockdown in the world. This prohibited mobility, rallies, mass protests, even church gatherings wherein the pulpit could bully the powers that be.
This is the condom approach to security. Lockdown gives you a sense of security while you are being screwed.
Lockdowns were supposed to create breathing space to beef up treatment, testing, contact tracing. But the govt did little of those.
Why? To deepen the crisis. The graver the crisis, the more access to bigger tax money without bidding, without audit, without opposition, without accountability.
Lockdowns produced the worst economic collapse ever, the highest unemployment, the highest poverty & strangely, the highest presidential ratings.
But the fiesta can only go on for so long."
Scary if true.
(The author, who is now based in New York City, used to be the editor of two dailies in Iloilo)