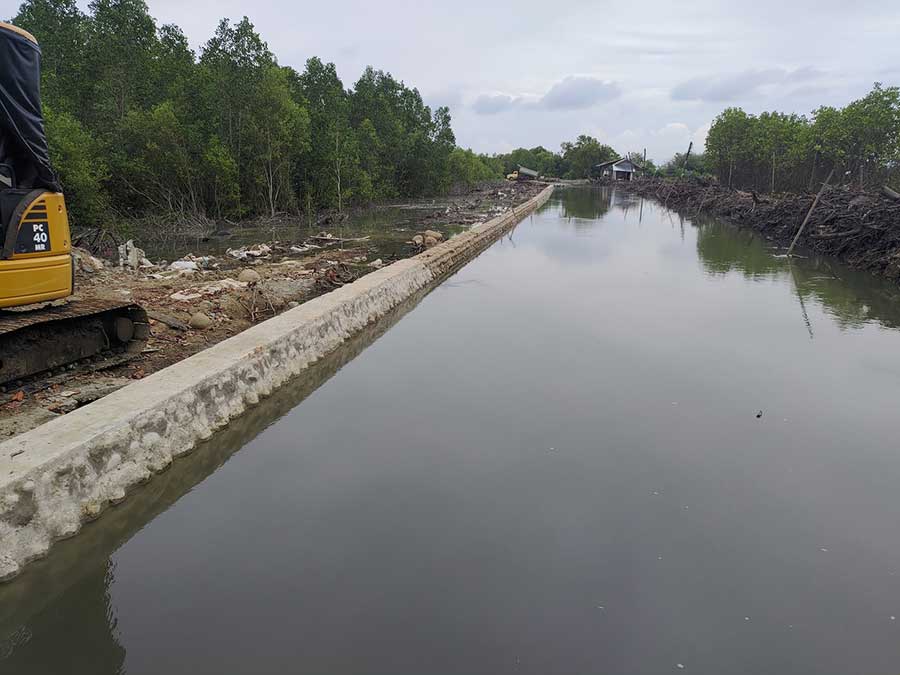 The Department of Public Works and Highways (DPWH) Negros Occidental 1st District Engineering Office built three flood control structures to safeguard residents along the coastal areas in Brgy. Tomongtong in EB Magalona, Negros Occidental.
The ₱24.4-million flood structures spanned 1,112 lineal meters which included 988 lineal meters of stone masonry, 124 lineal meters of rubble concrete, and 124 lineal meters of metallic coated gabions.
Citing a report by OIC-District Engineer Dene B. Baldonado Jr., DPWH 6 Regional Director Nerie D. Bueno said the structures seek to provide mitigation of the risks of flooding during high tide season and storm surges along the coastal communities.
"With the severe floods that displaced numerous localities and damaged agriculture, fisheries, and infrastructures, these structures will safeguard roads from damage, assuring the safety of locals and tourists along the coastal areas," RD Bueno explained.
The revetment wall (flood control structure) can help to reduce the risks of floods and storm surges in the coastal settlements of Brgy. Tomongtong does have population of 1,749 people and almost 400 households.
Punong Barangay Haydiginia M. Bendecio of Tomongtong expressed her gratitude for the construction of the wall, which protects community members along the coastline from floods and unexpectedly high sea levels.
"We extend our gratitude to the DPWH for the construction of flood control structures in our community since it would alleviate the worry and fear of fishermen and residents during the rainy season," Bendecio said.
With the completion of the project, several communities, particularly those along the shore, will now have additional protection, which should help to lessen the negative impacts and risks of floods.
"These structures in Negros Occidental's coastal areas will effectively protect lives, property, and livelihood opportunities. DPWH ensures that the roads are easily accessible, and the safety of locals and tourists will always be our main priority," RD Bueno concluded. (DPWH-6)