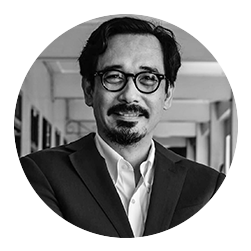 By Atty. Jose Mari B.F.U. Tirol
(The author is the dean of the College of Law of the University of San Agustin)
Certain kinds of food fill our bellies as well as nourish our psyche. They are like time machines that transport us to earlier times and remind us of the events, the places, and the people that touched our lives.
I have a few. The first would the time we paid a surprise visit on my maternal grandparents; my grandmother hastily prepared a merienda of spaghetti topped with catsup. Very unforgettable. And sweeter than Jolly Spaghetti which is comfort food for some.
Another would be the salami that my recently departed uncle and godfather Francisco (Esco) would invariably bring whenever he, Tita Thelma, and AnnaLou came for a visit.
Still another would be the bread pudding that Mrs. Amane and Neneng serve at the UP Visayas cafeteria that I have been enjoying since 1985, and which is always a part of my itinerary whenever I visit the campus.
Then there is the shawarma sold in Behrouz in QC and another place in Manila, which always remind me of the years I spent studying and working there.
Of course there is my mother's callos, she picked up the recipe from relatives in the Basque Country. While it has many variations in the Philippines and even in Spain, and I have had the chance to taste some and like a few, for me my mother's callos is without equal. Like my Kapampangan mother-in-law Betty's sans rival.
And lastly, my paternal grandmother's chicken and pork adobo, and her beef tapa; relatives also swear by her fresh lumpia. (Writing this piece made me recall the time she was so amused to discover me eating a sandwich made of leftover tabagak.) Her adobo is not drowning in sauce, the outside is crispy and the inside tender and moist. Some people in the family have been able to replicate it, although of course these do not taste exactly like the original. Which is to be expected, since they also bring in, intentionally or not, their own personal preferences. Nevertheless their adobo, as well as that of Floring's Carinderia in Bugasong and the adobo flakes of Biscocho Haus, are more than enough to trigger my memories of my mestiza Chinese grandmother.
Now comes the Department of Trade and Industry (DTI), (https://www.dti.gov.ph/news/standardization-of-famous-filipino-dishes-advances/), which recognizes that "the richness of Filipino culture is greatly shown by myriad varieties of Philippine adobo" but aims "to standardize the cooking technique for the well-known Filipino dish. It reminds me of the campaign of the French to have their baguette included in Unesco's intangible cultural heritage register. However, the traditional baguette is made of only four ingredients: flour, water, salt, and yeast. Unlike adobo, whose ingredients vary from region to region, and from family to family.
The DTI's timing leaves a bad taste in the mouth; we are in the thick of the pandemic, after all. And pandemic or not, our cuisine is part of our culture and identity, which the state cannot standardize (unless it is authoritarian) and, in effect, declare all others as substandard.
The DTI further claims that the standardization of adobo is for international promotion (https://newsinfo.inquirer.net/1458643/dti-says-standardizing-our-adobo-only-for-international-promotion), that "benchmarking the cooking technique for Philippine adobo will help preserve the country's cultural identity despite the variations made to it", and that it will take into consideration "the variations in cooking techniques observed in all regions of the country". But since its goal for benchmarking is standardization, I cannot help but imagine some sort of culinary abomination akin to Frankenstein's monster that will be served on unsuspecting foreigners and even balikbayans, who will then be misled into thinking that they are eating "authentic" Philippine adobo.
I think it would be more meaningful for the state to highlight, and not suppress the fact that all of our dishes, including the various types of adobo, are authentic. To promote their diversity, and encourage what they actually are – artisanal cooking that reflect the multiethnic and multicultural tapestry that is the Philippines, and remind us of home. Unpretentious lutong bahay.
Now will the DTI's plan to standardize adobo and other dishes diminish my opinions of my grandmother's adobo? Of course not; I am certain that everyone who has similar experiences, will answer similarly. And substandard or not, I will continue to relish my grandmother's adobo, and the memories that they bring.