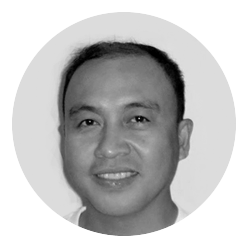 By Alex P. Vidal
"The stupid neither forgive nor forget; the naive forgive and forget; the wise forgive but do not forget."—Thomas Szasz
SINCE he has already apologized, those who have been offended by Harry Roque's rant against Philippine College of Physicians president Dr. Maricar Limpin and a group of medical experts recently, should now start burying the hatchet and forgive him.
Several medical personalities have already given Roque a dose of his own medicine by calling him "bastos" (rude or uncouth) because of his unnecessary and uncalled for outbursts.
Being called a "bastos" in a national television can be humiliating for someone in the presidential spokesperson's stature.
It's probably enough to bring this angry man back to his senses.
Since they may find it hard to forget Roque and his rib-tickling blabber, they might as well forgive him.
Forgiving but not forgetting him means they can hold Roque accountable for his slip up as President Rodrigo Duterte's mouthpiece and the malediction will probably blow him away if he seeks an elective post in the future.
Whether Roque needs to relinquish his post because of the controversy isn't necessary. He isn't Japanese.
Roque loves his job which has given him national exposure he never dreamt of getting when he was a partylist representative best remembered for having lambasted President Duterte's "poor human rights record."
-o0o-
IF Iloilo's Senator Franklin Drilon will decide to run for vice president  against President Rodrigo Duterte in the May 2022 election and defeat him, it will settle the score who between the two is credible.
But Drilon has not revealed his next political plans and is apparently supporting Senate President Vicente "Tito" Sotto III, who has announced his candidacy for vice president under standard bearer Senator Panifilo "Ping" Lacson.
Mr. Duterte has been self-destructing these past months with his incredible attacks on prominent members of the opposition, especially senators handling the investigation of companies owned by Chinese characters with alleged links to illegal drugs, which had cornered billions of pesos in questionable government contracts in the fight against pandemic.
Instead of just letting the legislative body, a coequal branch in government, do its oversight job under the constitution, Mr. Duterte has engaged in shocking personal and ad hominem attacks.
After six years of being president, Mr. Duterte has continued to rely on cuss words and slander to stymie his perceived political opponents.
He also has the tendency to revive his innuendos and mind-boggling hatred against innocent characters who didn't support him in the last presidential election like former Iloilo City mayor Jed Patrick Mabilog, who has opted to live in peace and tranquillity with his family in Canada and has not even fired back from Mr. Duterte's wild and gutter attacks.
-o0o-
ONE thing that is good about Leylah Fernandez's magical performances in the U.S. Open is that the Philippines has been mentioned several times in the major TV networks, newspapers, podcasts, news websites in more than a week since the tournament blasted off in Flushing, New York City.
It's very healthy in as far as name recall for the Philippines is concerned.
Because of Fernandez, Hidilyn Diaz, Manny Pacquiao, and other universal athletes with Filipino blood in their veins, the Philippines gets a remarkable and positive publicity internationally.
(The author, who is now based in New York City, used to be the editor of two dailies in Iloilo)