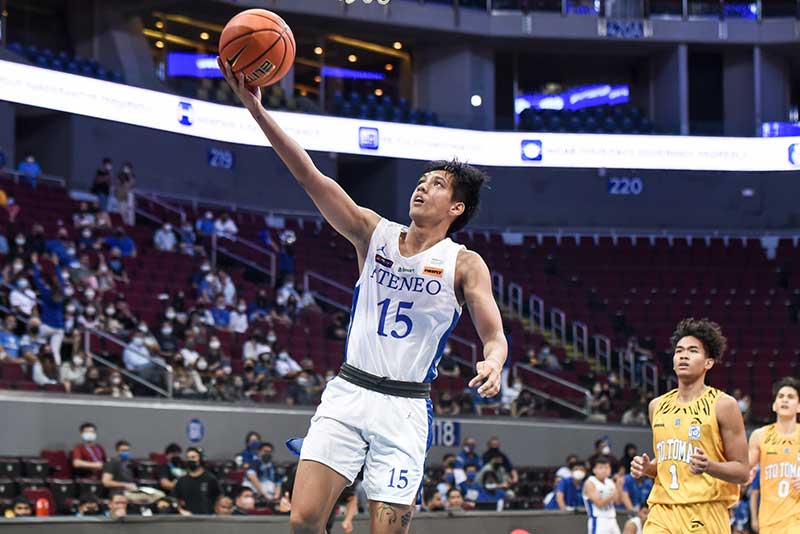 By Leobert Julian A. de la Peña
Welcome to the University of Santo Tomas (UST) Growling Tigers basketball program, Forthsky Padrigao.
A month after leaving the Ateneo de Manila University (ADMU) Blue Eagles due to academic requirement issues, the former UAAP Mythical 5 member was just given a new lease on life when he was welcomed by the UST Growling Tigers confirmed last October 1, 2023.
It was UST athletic director Fr. Rodel Cansancio who announced the development, stating that it was Padrigao who approached them and asked if he could be given a second chance to play in the UAAP.
Fr. Cansancio further added that Padrigao already enrolled in the Institute of Physical Education and Athletics (IPEA) and is already present in the team practices of the Growling Tigers.
However, Padrigao will not be eligible to suit up for UST in the ongoing UAAP Season 86 as he is required to serve his one-year residency as part of the tournament rules for transferring players.
Padrigao's departure from the Blue Eagles was already felt as early as their first game after Ateneo suffered an opening game day loss to the National University (NU) Bulldogs.
He was expected to bounce back and fix his school requirements to return in the next UAAP season but his sudden departure will leave the Blue Eagles program with another rebuilding process in their backcourt roster.
The former Ateneo Blue Eaglet was supposed to become the team's next point guard star after improving his average numbers last season.
From an inconsistent ball-handler, the savvy Padrigao showed a huge improvement in his game and was named in the Mythical Five selection last season.
Padrigao averaged 11.6 points, 4.9 assists, 4.2 rebounds, and 2.2 steals every contest last season and was also a runner-up for the Most Valuable Player (MVP) race.
Unfortunately, Padrigao failed to win the MVP award and was raised by UP's star center Malick Diouf.