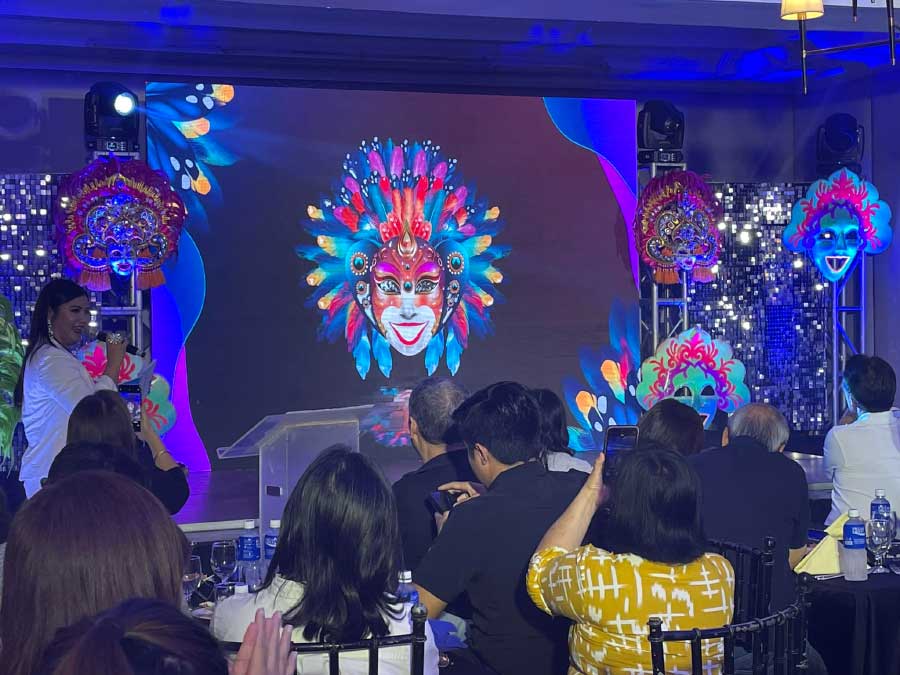 By Dolly Yasa
BACOLOD City – The Bacolod Yuhum Foundation Inc., which will handle anew this year's MassKara Festival, got flak after several news outfits accused it of shutting down members of the fourth estate from covering the festival's logo and theme music launching Wednesday night in a plush hotel here.
In a press statement to the local media Thursday, Mate Espina, acting as BYFI public relations officer, said that there was no intention to shutout the media from the recent presentation of activities for the MassKara Festival 2023.
Espina, who arrived late to the event after a delayed flight from Cebu where she attended a convention, further explained that "there is a scheduled press presentation solely for our media partners this coming weekend."
"We regret the miscommunication on this matter as we have scheduled separately an event for our media friends to allow us more time for discussions and Q and A," she added.
Espina is also handling public relations tasks for the Sugar Regulatory Administration.
She claimed that the recent launch and sponsor's night was intended for the Bacolod City Council and corporate sponsors as a matter of courtesy.
"This is to provide the council a sneak preview of what will be in store during the festival, present sponsorship rates to our corporate partners and allow the organizers time to tweak schedules if needed before the final schedule of activities, venues, logo and song will be shared to the public through the press presentation," she further explained.
She added that "we value media as our partners, particularly in promoting our MassKara Festival and we hope to see you this Saturday (August 26)."
Some officials of Bacolod Yuhum Foundation, which is led by its president Katherine Matiling, were also surprised by the absence of mainstream media.
Earlier, the Sangguniang Panlungsod ratified last week, the memorandum of agreement between the city government and the Bacolod Yuhum Foundation Inc. as overall organizer anew of this year's MassKara Festival celebration.
The MOA was signed by Mayor Alfredo Benitez and Matiling.
The 44th edition of the world-renowned MassKara Festival will be held from Oct. 6 to 22 this year.
Mayor Benitez earlier admitted that the foundation logged a P6-million deficit, and that he had to shell out an amount in "eight figures" out of his own pocket to cover other expenses or obligations in last year's MassKara.