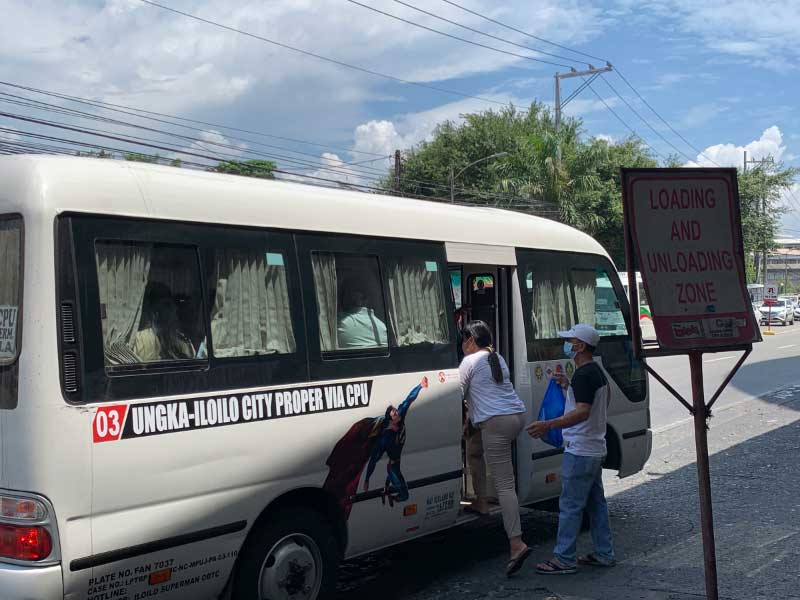 By Rjay Zuriaga Castor
The city government of Iloilo will provide free rides to assist commuters affected by the three-day transport strike of traditional jeepneys in the city starting Monday.
Six vans will offer "Libre Sakay" (free rides) to city hall employees and stranded commuters, with two vans each stationed in the plazas of Arevalo, Jaro, and Mandurriao.
Another two city government buses will also be stationed at Tagbak Terminal in the Jaro district.
Warren Gangoso, president of the "No to PUV Phase-out Coalition-Panay," earlier announced that around "80 to 90 percent" of the 2,500 consolidated and unconsolidated traditional jeepneys in the region will join the transport strike.
The strike is scheduled to begin next Monday, November 20, and until Wednesday, November 22, 2023.
Gangoso said they might extend the strike if deemed necessary.
During the three-day strike, transport groups will establish strike centers in areas such as Oton, Tagbak Terminal, Ungka Terminal, University of the Philippines – Visayas, and in front of the Iloilo Provincial Capitol.
Iloilo City Mayor Jerry P. Treñas has expressed openness to suspending classes if necessary, with officials from relevant departments overseeing the situation.
"Donna Magno (CDRRMO), Jeck Conlu (PSTMO), Col. Garbanzos (Traffic Management) will be on top of the situation on Monday to ensure that no one will be stranded due to the transport strike. We are open to call off classes in case it is necessary," he said in a statement on Saturday.
The Regional Disaster Risk Reduction and Management Council (RDRRMC) Western Visayas has also raised the blue alert status in the region to heighten the monitoring of the effects of the transport strike.
Meanwhile, in a press conference on Friday, the "No To Transport Strike Coalition" in Panay Island declared their non-participation in the nationwide transport strike.
Edgar Salarda, former president of Piston Panay and current Vice Chairman of the Alliance for Peace and Sustainable Development Transport Cooperative, including other top officials of transport cooperatives in the city, affirmed that their vehicles will operate at full capacity to accommodate passengers.
The Western Visayas Alliance of Transport Cooperatives and Corporations, Inc. earlier warned its members operating traditional jeepneys of the possible repercussions of joining the strike.
If caught, the cooperative might receive a show-cause order from the Land Transportation Franchising and Regulatory Board (LTFRB), or the driver will possibly lose their franchise or their franchise will be suspended.
The transport cooperatives also emphasized that they are ready to augment services if some of their cooperative members join the strike.
It was revealed that 80 percent of traditional jeepneys in the region are already cooperative members.
Traditional jeepney drivers and operators said their strike is a "do or die" protest amid their impending phase-out from the streets next year.
They have until December 31 to join transport cooperatives or corporations as part of the government's Public Utility Vehicle (PUV) modernization program.
The LTFRB earlier said that it is not necessary for transport groups to complete the consolidation by the end of the year, but it is important that they have already started the process which will allow them to operate even beyond the deadline.
In the PUV modernization program, drivers and operators are required to use an electric vehicle or a combustion engine that complies with Euro IV emission standards to reduce greenhouse gas emissions, toxic fumes, and other forms of air pollution.
A traditional jeepney costs around P150,000 to P250,000, while according to state-run banks, a modern e-jeepney is priced between P2.3 million to P2.8 million pesos.