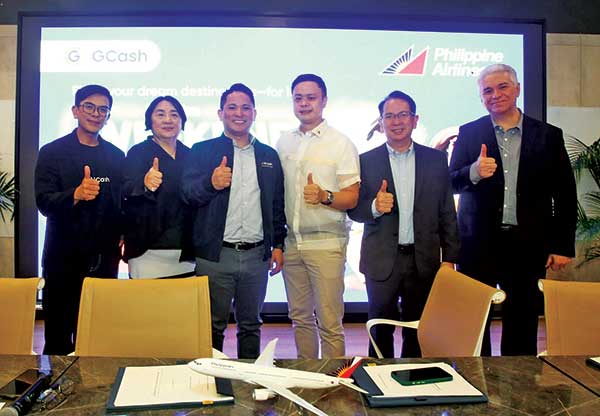 Filipino travelers may now fasten their seatbelts as the Philippines' leading finance superapp, GCash, and the country's official flag carrier, Philippine Airlines, have partnered for the first time.
GCash and PAL are making history in their shared pursuit to support and aid the comeback of the travel industry, by offering an exclusive seat sale for GCash users of up to 20% off on domestic and international travel to select Asian destinations. This comes just in time for the holiday season when families, friends, and companies are looking for the best deals for their holiday plans and trips.
The travel industry has been thriving given the easing of travel restrictions, pent-up demand for travel, and economic growth. Philippine Airlines for its part has posted over 70% growth compared to last year, making it a significant key partner in driving growth for the travel category.
The partnership between PAL and GCash will further boost the travel industry's performance, giving travelers more options for the best prices, best seats, and best travel destinations exclusively for GCash users.
With this offer, passengers can pay directly with GCash and enjoy awesome discounts when they book their flights with PAL to some of the most famous tourist spots in the Philippines such as Palawan, Boracay, and Cebu; all of Southeast Asia, and select  Asian destinations.
The promotion will run on select  weekends (Saturdays and Sundays) starting November 18, 2023 to January 2024, with travel period extending from the day of booking until the end of 2024.
To avail of this promo, travelers may book their PAL flights through this link and pay with GCash without minimum spend required: https://flights.philippineairlines.com/en-ph/pal-gcash-weekend-deals.
PAL and GCash will also be updating the offered promos through the PAL website and official social media pages.
"We are pleased to be partnering with GCash to offer not just exciting huge discounts but also flexible and cashless payment options to our guests. This is one of the many ways we help ensure the convenience of our guests throughout their journey with us, through safe and accessible services by GCash," Capt. Stanley Ng, COO  of  PAL said.
Users can expect a different deal every weekend, so they can watch out for further announcements through PAL's official social media pages and website. A page on PAL's website will also be dedicated for GCash users where they can easily access all promotions and discounts.
"At GCash, we have pioneered a number of digital payment innovations to help make Filipino lives better. This partnership with PAL is a continuation of our mission to provide users with safe and convenient payment solutions, may it be for their financial needs, or lifestyle and travel goals," noted Renren Reyes, president and CEO of G-Xchange Inc. (GXI), the mobile wallet operator of GCash.
Filipino travelers may start their revenge travel these "Ber" months and get their well-deserved vacation with PAL in just a few clicks on their phones and on the GCash app, for a safer, easier, and unforgettable travel journey.
Not yet on GCash? You can download GCash for free on Google Play and the App Store.
For more information, visit www.gcash.com.ph.