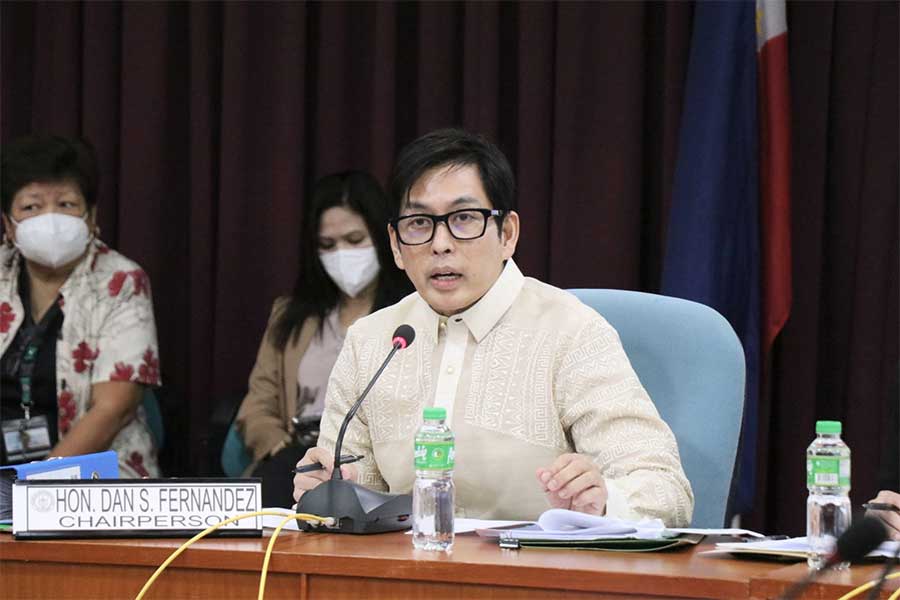 For Santa Rosa City Lone District Rep. Dan S. Fernandez, the destruction of illegal drugs–the bigger the amount, the better–is the true endgame of an effective bloodless anti-illegal drug campaign of the government.
"Getting rid of the illegal drugs that we confiscate from the streets means that these substances will no longer harm Filipinos. On top of this, the producers and pushers of these drugs will never recover their losses. This is what we want to achieve in the drug war and so far we have been hitting our mark during the Marcos administration," Fernandez, who chairs the House Committee on Public Order and Safety, said after Speaker Ferdinand Martin G. Romualdez instructed him for his panel to hold hearings aimed at crafting new laws that would help the Marcos administration pursue a more successful bloodless drug war.
"President Marcos has demonstrated that a bloodless campaign against illegal drugs can be an effective one. Basta sama-sama dito ang law enforcers, kami sa lehislatura bilang oversight, at syempre ang taumbayan," Fernandez said.
"We will have more successes in this campaign for sure," added the solon.
The Philippine Drug Enforcement Agency (PDEA) recently reported a 52 percent drop in the number of deaths in anti-illegal drugs operations under the administration of President Marcos. According to PDEA, there were only 19 deaths recorded from July 2022 to September 2023 compared to the 40 fatalities in 2020 to 2021.
Fernandez commended the President Marcos for netting over 4.4 tons of "shabu" since the administration began on July 1, 2022. The total drug haul equates to a whopping P30 billion.
The Laguna congressman said the Marcos administration can expect his committee to be a close partner in realizing the goals of this bloodless war on drugs.
Last Friday, Oct. 20, Fernandez joined fellow House leaders in witnessing the burning of P6 billion worth of illegal drugs by the PDEA in Trece Martires City, Cavite.
Destroyed at the PDEA facility were 274 kilos of shabu seized at the Manila International Container Port last Oct. 6 and the 208 kilos of shabu extender recovered in Mabalacat City last August.
Fernandez said the recent hearing of the House Committee on Dangerous Drugs chaired by Surigao del Norte 2nd district Rep. Robert Ace Barbers–upon the order of  Speaker Romualdez–was instrumental in showing the efforts of PDEA and other anti-narcotics operatives against the drug menace, which Marcos had vowed to seriously address during the campaign.
"This war will be easier won if we tackle it in multiple fronts. Our Speaker, Martin Romualdez, knows this fully well. Whole of government approach po tayo dito. One agency need not force the issue in addressing the drug war since this administration doesn't view force as the only solution," Fernandez said.