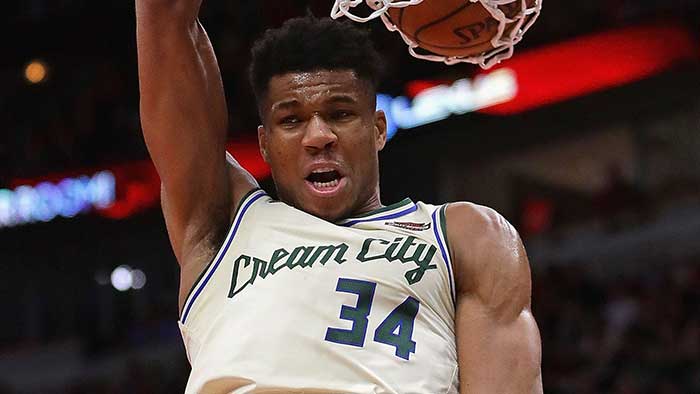 By Leobert Julian A. de la Peña
Giannis Antetokounmpo will stay with the Milwaukee Bucks until 2026 after agreeing to a three-year $186 million contract extension confirmed last October 24, 2023.
The update was first announced by ESPN veteran hoops insider Adrian Wojnarowski on his social media account who re-shared Antetokounmpo's post at X.
"MILWAUKEEEEEEE!! Let's get it!!! #BucksinSix #Extended," the Greek basketball superstar posted.
Antetokounmpo had a stellar 2022 NBA season after averaging 31.1 points, 11.8 rebounds, 5.7 assists, and 0.8 blocks per game in 32:08 of playing time.
Before securing the three-year deal, Antetokounmpo first signed a $228 million super max contract last 2020 and led Milwaukee to the NBA Championship the year after.
However, the Bucks failed to re-enter the grand finals stage after suffering back-to-back disappointing playoff losses at the hands of the Boston Celtics and the Miami Heat.
Entering the fresh NBA season, the Milwaukee fans already set high expectations on the Bucks after the franchise landed former Portland Trailblazers superstar Damian Lillard via a three-team trade.
Despite the departure of defensive guard Jrue Holiday who helped them clinch the 2021 NBA title, Milwaukee is still the heavy favorite heading to the fresh season.
Antetokounmpo and the Bucks will be opening their NBA campaign this Friday as they face off against Joel Embiid and the Philadelphia 76ers.
This will be the first game where the Antetokounmpo-Lillard dynamic duo will be first seen in the regular season under the mentorship of new chief tactician Adrian Griffin.