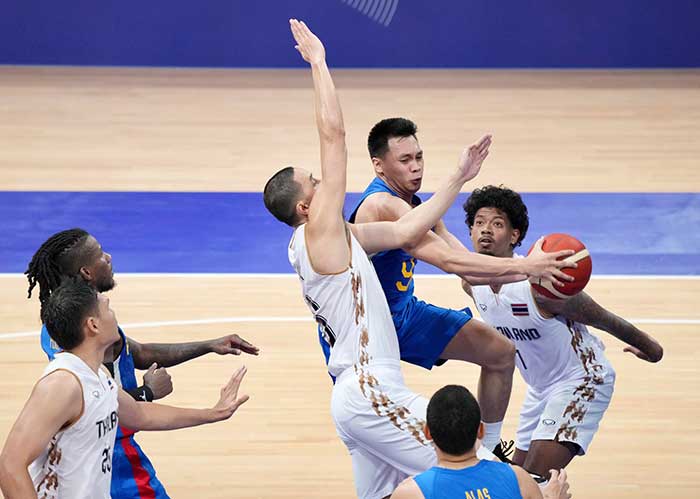 By Leobert Julian A. de la Peña
The Gilas Pilipinas men's national basketball team scored a come-from-behind victory over Thailand, 87-72, to improve to 2-0 in the ongoing Asian Games men's 5×5 basketball event last September 28, 2023, held in Hangzhou, China.
It was not the start that the Filipino hoopers anticipated as the Thais shocked them with a blitzing start in the first 10 minutes of the ball game led by Tyler Lamb who went unconscious from the rainbow country.
Lamb's shooting exhibition from the three-point range helped Thailand clinch a 10-point lead in the first quarter against Gilas.
However, it didn't take long for the more experienced Gilas squad to respond in the following frame after adjusting their defense and point of attack.
From a 10-point deficit, the Filipinos' effort in containing Lamb and executing coach Tim Cone's triangle sets turned the tables of the game and saw Gilas retake the lead, 41-35, heading into the second half.
Gilas stepped on the gas pedal in the third quarter as the duo of Justin Brownlee and CJ Perez ignited a fiery scoring run that extended their cushion to as much as 21 points.
Just when the PHL national team thought it could replicate its dominant fourth-quarter performance against Bahrain, the Thais flipped the switch at the start of the final frame and almost completed their comeback when they cut Gilas' advantage to just five points.
Thanks to a crucial basket in the break, Gilas finally converted its first field goal in almost five minutes of scoring drought.
From there, Gilas then picked up the pace and started to redeem themselves in the last five minutes of the ball game, taking advantage of a tired Thailand team that let it all out in the first possessions of the final quarter.
Brownlee led Gilas with an all-around performance of 22 points, 15 rebounds, and five assists while San Miguel Beermen superstar guard CJ Perez chipped in 16 markers.
Meanwhile, Lamb capped off his majestic shooing performance for Thailand with a 29-point outing but was not enough to prevent them from entering a 0-2 hole in the Asian Games.