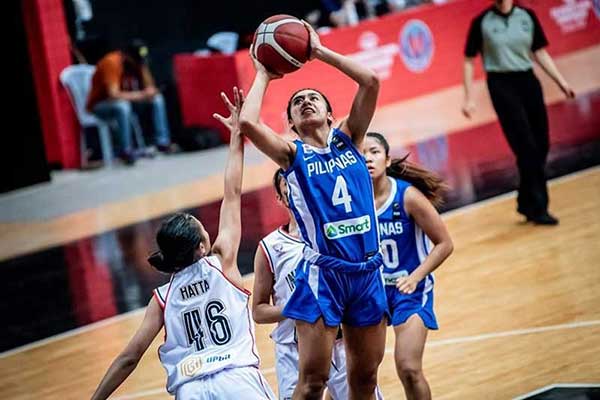 By Leobert Julian A. de la Peña
The Gilas Pilipinas women's youth national basketball team showed no signs of rust despite 13 years of inactivity on the international stage and crushed Indonesia, 104-68, during their opening game of the 2022 FIBA Under-16 Women's Asian Championship.
Not only was it a huge win for the Gilas youth women's squad but it was also retaliation for their kuyas in the senior men's Gilas team after they were dethroned by the Indonesians in the gold medal match of the 2022 Southeast Asian Games held in Hanoi, Vietnam.
The Filipina youngsters immediately buckled to work and stuck to their game plan of crisp offensive executions and tremendous help defensive schemes to put Indonesia in an early double-digit hole.
Team leader Gabby Ramos led the charge for the Gilas women's youth after a monster all-around performance of 27 points, 20 rebounds, four assists, four blocks, and two steals.
The dominant Ramos was unstoppable from the get-go and out-muscled the Indonesians in the paint while knocking down wide-open perimeter jump shots to help pile up their lead.
Indonesia responded with a huge second quarter and was able to capitalize on several Gilas defensive miscues in the three-point line and managed to keep the game close at half-time, 45-39.
However, after head coach Brian Rosario's locker-room adjustments, Gilas was quick to snowball in the second half and left Indonesia with no chance after a 14-0 run in the third period.
Co-captain Kristan Yumul was waxing hot from the three-point area and finished the game with 20 huge points including six shots drained from downtown.
The Gilas offensive barrage wouldn't stop there and continued to operate until the end of the game. Indonesia failed to trim the lead and waved the white flag early in the fourth.
With 2:26 remaining in the final canto, Gilas' Samantha Medina helped their lead balloon to 40 after burying a perimeter jumper, 103-63, that sealed the deal for PHL's first win.
Naomi Panganiban also came up big for Gilas and tallied 15 points, eight boards, and five assists while Ava Fajardo and Kailah Oani contributed seven points each.