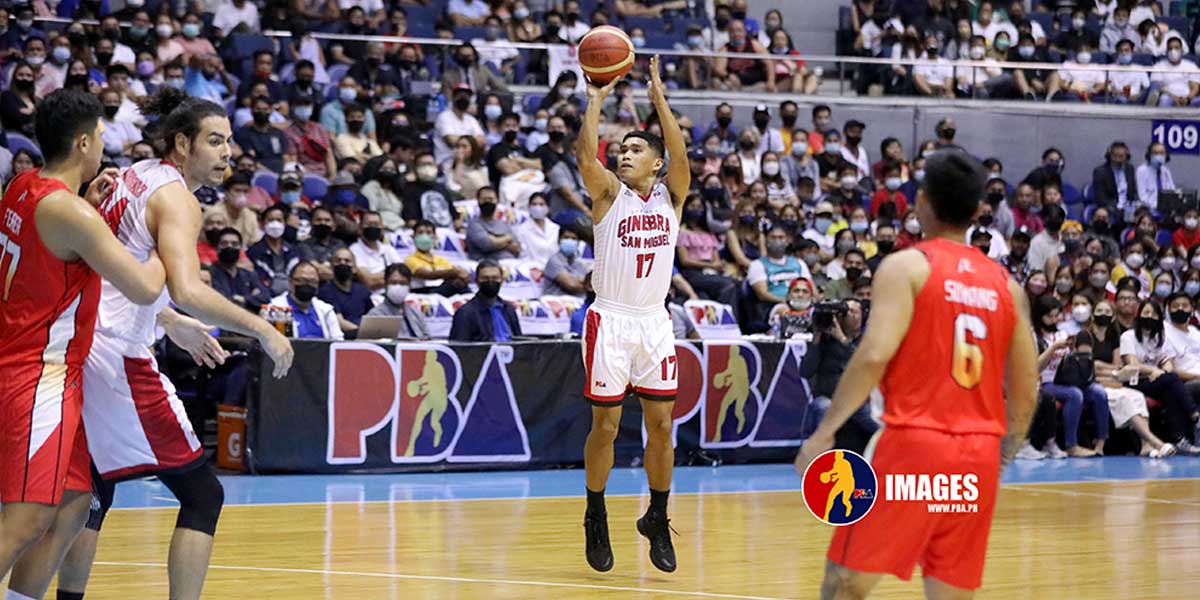 By Leobert Julian A. de la Peña
The Barangay Ginebra San Miguel arrested its two-game losing streak after taking down the NorthPort Batang Pier, 100-93, and increased its chances of grabbing the no. 2 spot in preparation for the post-season of the 2022 PBA Philippine Cup.
It was an early scare for the Ginebra squad after Jamie Malonzo and NorthPort went off to the races and grabbed an early 26-20 first-quarter lead.
The Filipino-American small forward waxed hot in the opening 12 minutes of the matchup and bullied his way against the smaller LA Tenorio and Scottie Thompson who had trouble containing the length of the aggressive Malonzo.
However, a spark off the bench spearheaded by two-way guard Nards Pinto helped Ginebra erase their deficit to end the first half with a 47-42 lead.
Down 22-31 with nine minutes remaining in the second quarter, Pinto led the Ginebra assault after converting on a putback layup and drained three big three-pointers to help them outscore NorthPort 27-16.
Ginebra continued its huge offensive run in the third quarter and was having their way almost every time against the loose NorthPort defense.
The guard trio of Pinto, Thompson, and Tenorio was too much to handle for the Batang Pier and helped Ginebra establish its best scoring quarter in the third with 33 points.
In dire need of a scoring punch to help them get back in the ball game, main gunner Robert Bolick sensed blood and torched the whole Ginebra squad with his hot offensive streak that helped NorthPort turn the tables and cut their deficit to just five points, 96-91, with 1:26 remaining in the ball game.
However, the clutch gene Ginebra possessed propelled them in the final stretch led by crucial baskets made by Jeff Chan and Thompson.
Thompson led all Ginebra scorers with 23 big points while Pinto contributed 18 points, six rebounds, and three assists.