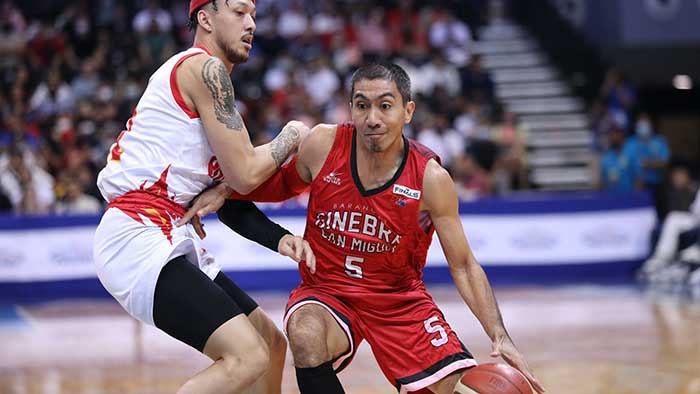 By Leobert Julian A. de la Peña
Good news for Philippine basketball.
LA Tenorio, one of the most decorated point guards in the history of the Philippine Basketball Association (PBA), is now cancer-free, according to his chief mentor Tim Cone of the Barangay Ginebra San Miguel.
During the press conference of the Gilas Pilipinas and the Samahang Basketbol ng Pilipinas (SBP) regarding the Asian Games last September 19, 2023, Cone confirmed that Tenorio's last positron emission tomography (PET) showed no signs of any cancer cells.
Cone also revealed that Tenorio is done with his series of chemotherapy sessions and is officially declared cancer-free.
In retrospect, Tenorio explained that he used his aggravated sports hernia injury to cover up his cancer diagnosis, a thing he was deeply sorry for when he surprisingly disappeared for Ginebra heading into their PBA semifinal matchup against the San Miguel Beermen.
"With my profession in sports tied in health and entertainment, it will be very difficult to keep the real reason a secret any longer and will only lead to unnecessary gossips, fake news & misinterpretations," Tenorio said.
This is a positive update for the Gin Kings as they open another campaign for a PBA title with the doctors now giving clearance to Tenorio in his return to physical hoops activities.
Cone also shared that after the Asian Games, Tenorio can now suit up for Ginebra in the training camp and may crack his rotation again once the PBA 48th season kicks off.
The PBA multi-champion is currently acting as an assistant coach to Cone who is mentoring the national team in their upcoming Asian Games stint.
It is still unknown whether Tenorio will be logging in the same playing time he had during the last time he saw action with the addition of Maverick Ahanmisi to the Ginebra squad.