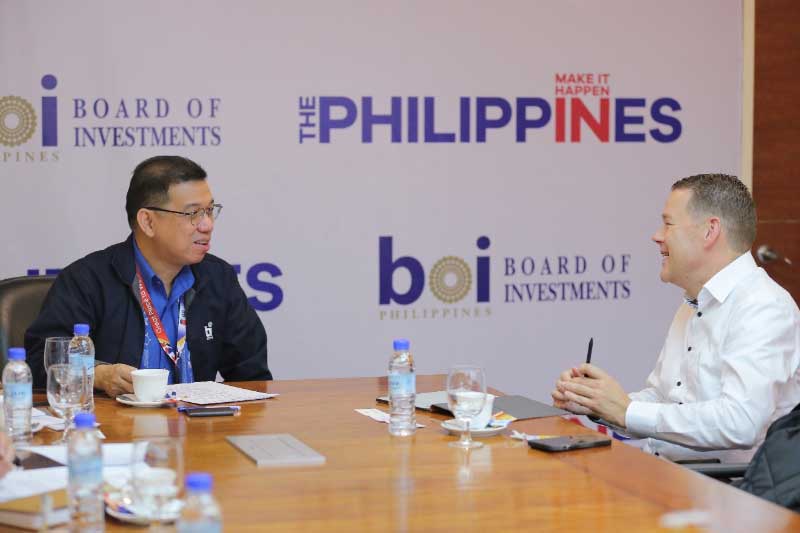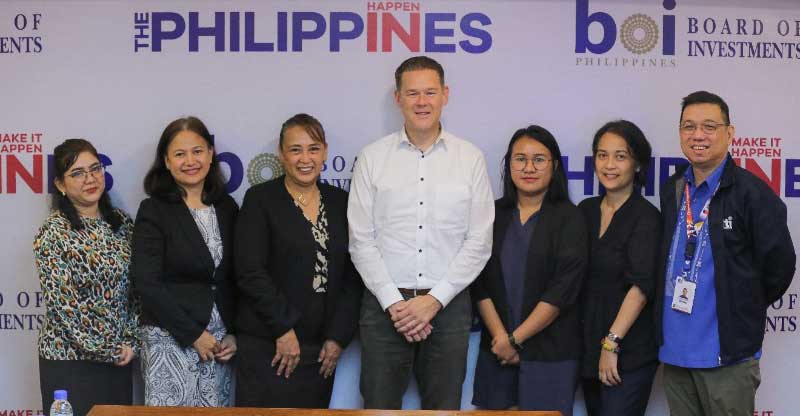 The Philippines is proof-positive as an ideal investment destination for sustainable and innovation-driven manufacturing and services as it continues to attract more and more companies to build and grow their businesses in the country.
The officials from the Board of Investments (BOI), led by Trade Undersecretary and Managing Head Ceferino S. Rodolfo, met with Ampleon CEO Vincent Gerritsma as a follow-through to the company meetings met during the Europe Investment Roadshow led by DTI Secretary Alfredo E. Pascual in June-July 2023.
Ampleon, the top 3 among 8 global key players in RF (radio frequency) power products is headquartered in Nijmegen, The Netherlands, and has been designing and manufacturing RF Power products for over 50 years. Its innovative portfolio offers products and solutions for 4G LTE (Long Term Evolution) and 5G NR (new radio) infrastructure, industrial, scientific, medical, broadcast, navigation and safety radio applications.
The company's production plant (assembly, package, and test) in Cabuyao, Laguna, is currently 100 percent powered by renewable energy. The Cabuyao plant has been operating since 2016 and is deemed to be Ampleon's 2nd most important site globally as it employs around 1,100 skilled workers, their biggest hub in terms of manpower. Their other sites are in Europe, US and China.
Ampleon CEO Gerritsma shared that among the key considerations for their decision to do business in the Philippines are the availability of young, skilled and highly trainable talent, competitive labor cost in the ASEAN region and geopolitical stability. He also shared their experience in operating inside an economic zone.
Moreover, he provided invaluable insights on how to strengthen the incentives regime and how the Philippines can become more competitive in the electronics and semiconductor industries. CEO Gerritsma expressed Ampleon's continued business confidence in the Philippines now and in the years to come.