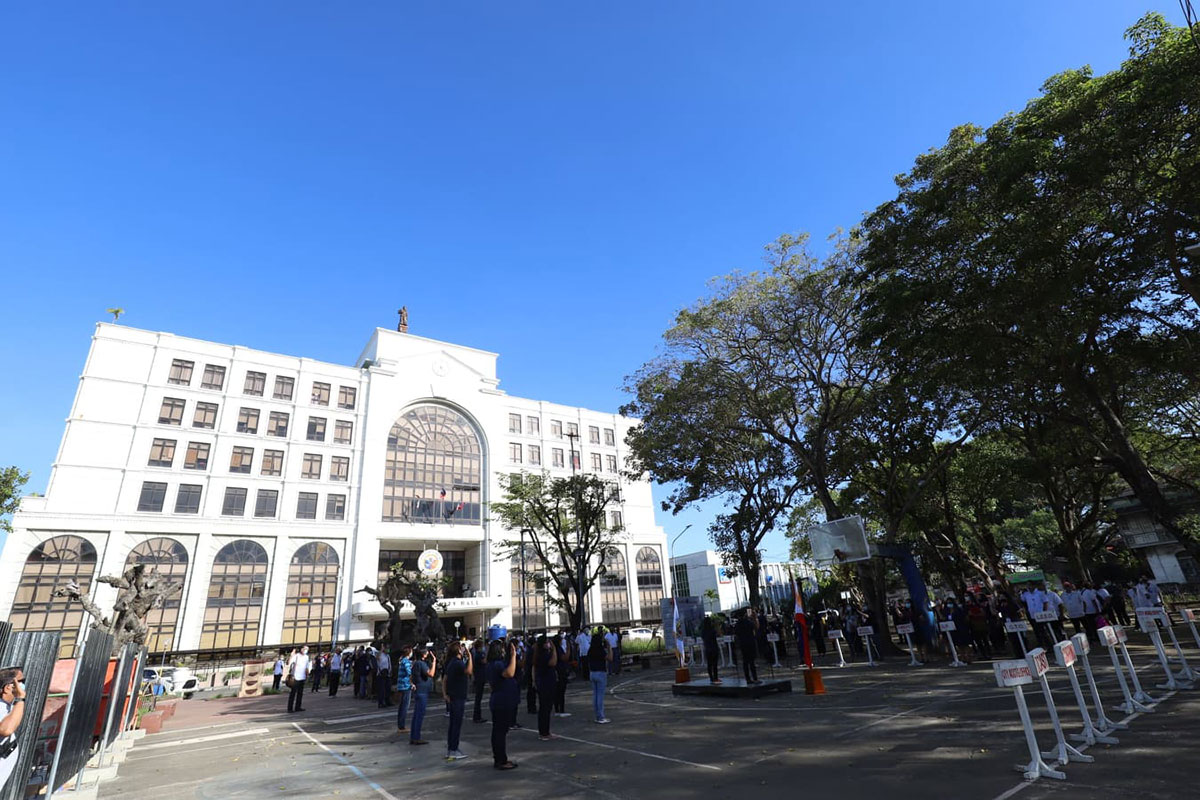 By Joseph B.A. Marzan
The chairperson of the Sangguniang Panlungsod's Committee on Appropriations said Tuesday shares from national taxes "saved" the Iloilo City government's budget for 2022.
The Sangguniang Panlungsod unanimously approved the P3.083-billion budget on Tuesday via voice vote without much discussion.
Next year's budget is higher against the P2.6-billion budget in 2021 which was approved in December 2020.
National tax allocation accounted for 52.15 percent (P1.607 billion) of the 2022 budget, while 47.28 percent (P1.457 billion) are from local revenue and income and 0.57 percent (P17.5 million) from the economic zones.
As to the receipts, total tax revenue (which includes taxes from individuals, properties and corporations, goods and services, and fines and penalties, receipts from loans and borrowing, and share from national taxes) amounted to P2.9 billion.
Meanwhile, service and business income (permit, registration, and other fees made to the city which are not considered as tax revenue) totaled P150.113 million.
Councilor Jose Efrain Treñas III, appropriations committee chairperson, said in an interview that the city government's local share in the budget declined mainly due to the coronavirus disease 2019 (COVID-19) pandemic.
Treñas cited the deliberations on the budget where the city council learned that generated revenue and income decreased from P700 million in 2020 to P500 million this year.
"There was a significant decrease in the local [earnings]. During the committee hearing, I was informed that [the Iloilo City government] had P700 million in tax collected, and this year, we only had P500 million plus, so that's a P200 million loss," said Treñas.
He said that the P370-million increase in national tax allocations because of the Supreme Court's 2018 "Mandanas vs. Executive Secretary" ruling was a "godsend" that offset the losses in local tax revenue.
The Mandanas ruling also allowed the increase of the City Health Office budget (P118.97 million), which Treñas said would be allocated to the Uswag Molecular Laboratory, the Uswag Iloilo City Hospital, the La Paz Maternity Clinic, medicine procurements, and vaccines for COVID and rabies control.
The additional revenue also allowed a 12 percent increase in the wages of Sangguniang Panlungsod employees under the Local Legislative Support Program.
"What rose for us is the [national tax allocations], or previously the internal revenue allotment, which was 46 percent last year, we got greatly from that because we now have 52.15 percent from the Mandanas ruling, so that's a P370 million increase, which offsets the deficiencies. At the same time, in some offices we are working in reduced budgeting," he said.
The breakdown, in order of budget allocation, are as follows:
Special Purpose Appropriations (P743.21 million);
City Mayor's Office (P695 million);
City General Services Office (P315.14 million);
City Engineer's Office (P254.59 million);
City Health Office (P188.97 million);
City Treasurer's Office (P104.8 million);
Public Safety and Transportation Management Office (P101.96 million);
Sangguniang Panlungsod (P100.33 million);
City Social Welfare and Development Office (P83.35 million);
Special Accounts – Local Economic Enterprise – Public Markets (P78.81 million);
City Environment and Natural Resources Office (P69.93 million);
City Accountant's Office (P60.58 million);
City Assessor's Office (P57.23 million);
Iloilo City Community College (P28.14 million);
Office of the Building Official (P26.51 million);
City Population Office (P26.27 million);
City Planning and Development Office (P26.12 million);
Human Resource Management Office (P23.65 million);
City Legal Office (P22.93 million);
City Budget Office (P21.12 million);
City Civil Registrar's Office (P19.63 million);
City Agriculture Office (P18.51 million);
City Veterinarian's Office (P14.32 million);
Technical Institute of Iloilo City (P12.44 million);
City Tourism and Development Office (P12.39 million);
Internal Audit Service Office (P9.4 million);
Local Economic Enterprise Office (P8.41 million);
Information Systems Office (P8 million);
Iloilo City Disaster Risk Reduction and Management Office (P6.76 million);
Office of the City Architect (P2.89 million); and
City Auditor's Office (P423,000).