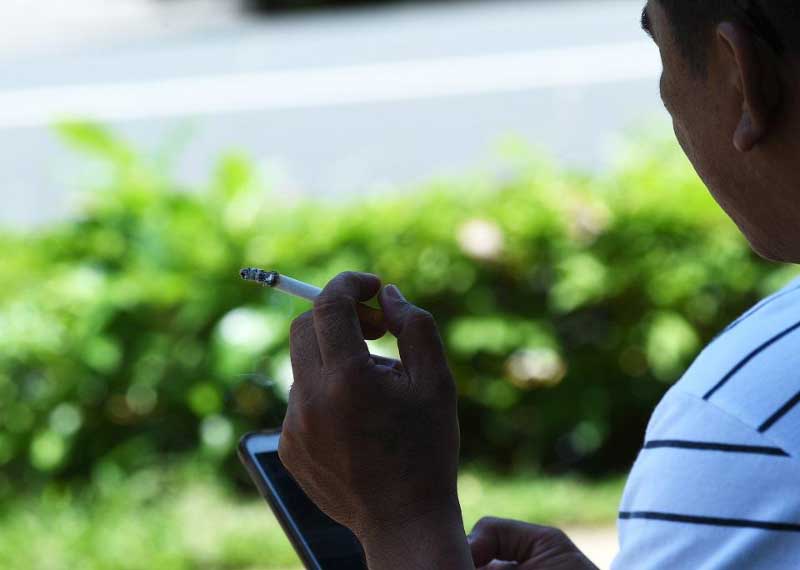 The Social Watch Philippines (SWP), an organization advocating for pro-health policies, appealed to businesses to strictly impose smoke-free and vape-free policies for a more productive workplace.
"Let's go beyond posting smoke-free signs; let's have totally smoke-free and vape-free workplaces. SF workplace fosters productivity, lessens maintenance costs, lowers health insurance premiums, and avoids possible facility damages caused by neglected cigarette butts. Several studies revealed that it is associated with lower secondhand smoke exposure, reduced current smoking, and higher awareness of its ill effects. The employers are responsible for providing an environment free of harm and any life-threatening conditions and must, therefore, take appropriate steps to prevent or minimize any risks. Our workers should not pick between staying healthy and earning a paycheck," said SWP Co-Convenor Dr. Ma. Victoria R. Raquiza.
According to the 2021 Global Adult Tobacco Survey (GATS), 12.9% of adults who worked indoors, or 2.5 million adults, were exposed to tobacco smoke in enclosed areas at their workplaces.
SWP is currently pushing to remove indoor designated smoking areas (DSAs) to shield non-smokers, particularly the vulnerable populace, such as pregnant women, senior citizens, and immuno-compromised individuals, from the harm of SHS and thirdhand smoke.
Numerous studies documented that tobacco smoke lingers for hours after a cigarette is extinguished. The residual chemicals cling to surfaces, and others attach to dust particles.
Other approaches, such as air ventilation systems and separate smoking and non-smoking sections, do not remove exposure to secondhand smoke.
A 2020 Yale University experiment revealed that thirdhand smoke has also been found in environments not known to be contaminated by smokers.
"Eliminating indoor smoking should be a priority of businesses and the government. It is for the welfare of owners, employees, their patrons, and other people visiting the premises. The negative impacts of tobacco products are already established, and so are the data-driven strategies that can lessen or entirely avoid them. Let us adopt and implement," she said.
Meanwhile, SWP commended the Department of Labor and Employment (DOLE) for issuing Labor Advisory No. 20-2023.
Signed by DOLE Secretary Bienvenido Laguesma, the advisory requires all private enterprises to adopt cancer prevention and control measures in the workplace policy program, including awareness campaigns on the detrimental effects of smoking.
"Apart from nicotine, at least 69 known cancer-causing chemicals are found in tobacco smoke, including benzene and formaldehyde. Benzene is a chemical found in rubber cement and gasoline, while formaldehyde, on the other hand, is used in embalming fluid. We admire DOLE for initiating such guidelines. We look forward to the robust and consistent enforcement of these procedures," she added.