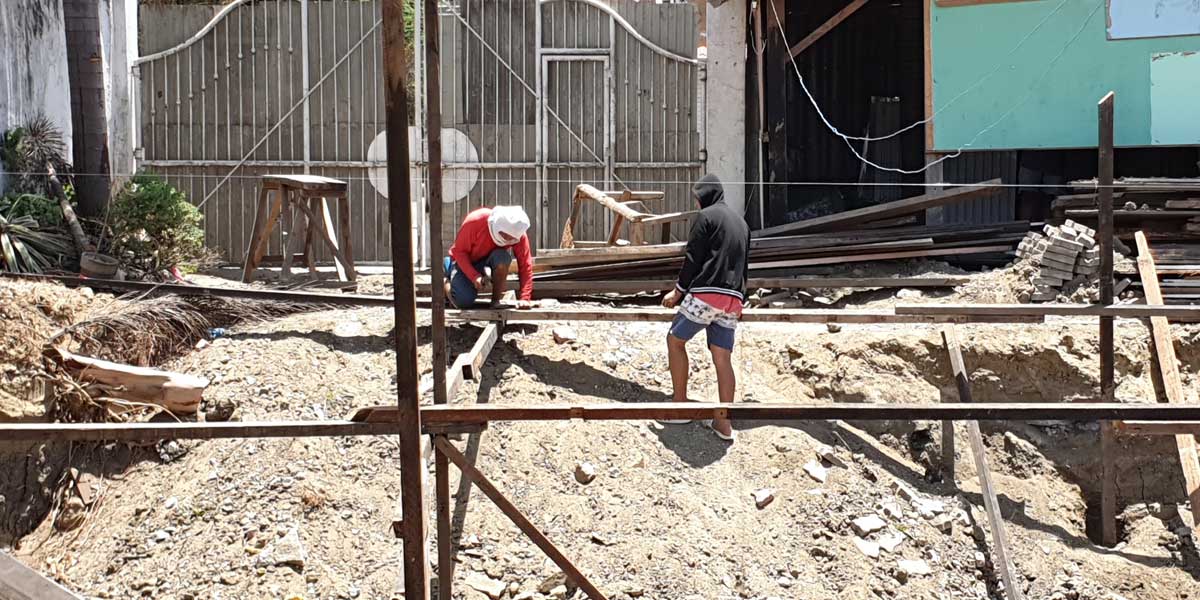 By Rjay Zuriaga Castor
The United Labor-Western Visayas, an alliance of progressive groups in the region, is "dismayed" by the P30 increase in the daily take-home pay of minimum wage workers.
KMU-Panay, Kahublagan Sang Mamumugon Nga Kababaihan, Iloilo Coca-Cola Plant Employees Labor Union, and Iloilo Pepsi Cola Workers Independent Union, among other groups of the alliance, held a press conference on Thursday to air their disappointment with the wage hike that took effect on the same day.
Elmer Forro, KMU-Panay chairperson, said they might still push for a P100 wage recovery next year and will continue in supporting the wage increase petitions and bills pending in the Senate and the House of Representatives.
Before the new wage order was issued, it can be recalled that the group called for a "P100 wage recovery" on the daily salary.
The wage recovery they are seeking is to patch up the losses workers incurred due to the increasing prices of basic goods and primary commodities and the weakening of the peso's purchasing power this year.
With the P30 wage increase, Forro emphasized that it is not enough and the lowest of all increases across all regions in the country.
"Nakibot kita nga ang na-approve lang gid is P30. Tama ina kalayo P100 nga petition natun for wage recovery natun. Nadismaya kita sa P30 nga wage increase. Tama kagamay. Indi ini kaigo sa pang-adlaw-adlaw ka atun mga mamumugon. Kung lantawon ta, kita ang may pinakagamay nga wage increase sa bilog sa Pilipinas," he explained.
This, according to Forro, only shows that the Regional Tripartite Wages and Productivity Board in Western Visayas (RTWPB-6) is ineffective and cannot fulfill its role in determining a livable minimum wage rate for the workers.
The RTWPB-6 consists of a board with seven members, including regional directors representing DOLE, NEDA, DTI, and representatives from both the management and labor sectors.
The RTWPB-6 previously explained that in deciding on the wage increase, it considers factors such as the employers' capacity to absorb the wage hike, which they gathered in the consultations and public hearings they conducted.
RTWPB also noted that they considered the existing socio-economic conditions in arriving at a wage increase, such as the regional consumer price index, inflation rate, and employment figures, including underemployment and unemployment rates, among others.
Lucy Francisco of the Kahublagan Sang Mamumugon Nga Kababaihan said that while her group welcomes the wage increase, the new minimum wage is barely enough.
"At least maskin P30 nakatigayon kita nag madugangan ang atun minimum wage nga P450 pero sa pihak nga bahin masubo kay ang P30 mag back and forth ka na lang nga double ride, indi gani maka plete na sa imo.
With this, Francisco said other workers have to succumb to work in other jobs just to augment their income and sustain their family's needs.
"Desperado kami, dismayado kami. Ginapasalamat namun ang P30 kaysa sa wala gid pero it is not enough really," she added.
The inflation rate, or the pace of the increase in prices of goods and services in the region, slowed down to 5.4 percent in October 2023 against September's 6.6 percent rate, the Philippine Statistics Authority reported.
The PSA also noted that in Western Visayas, P1 in 2018 is worth 80 centavos only as of October 2023.