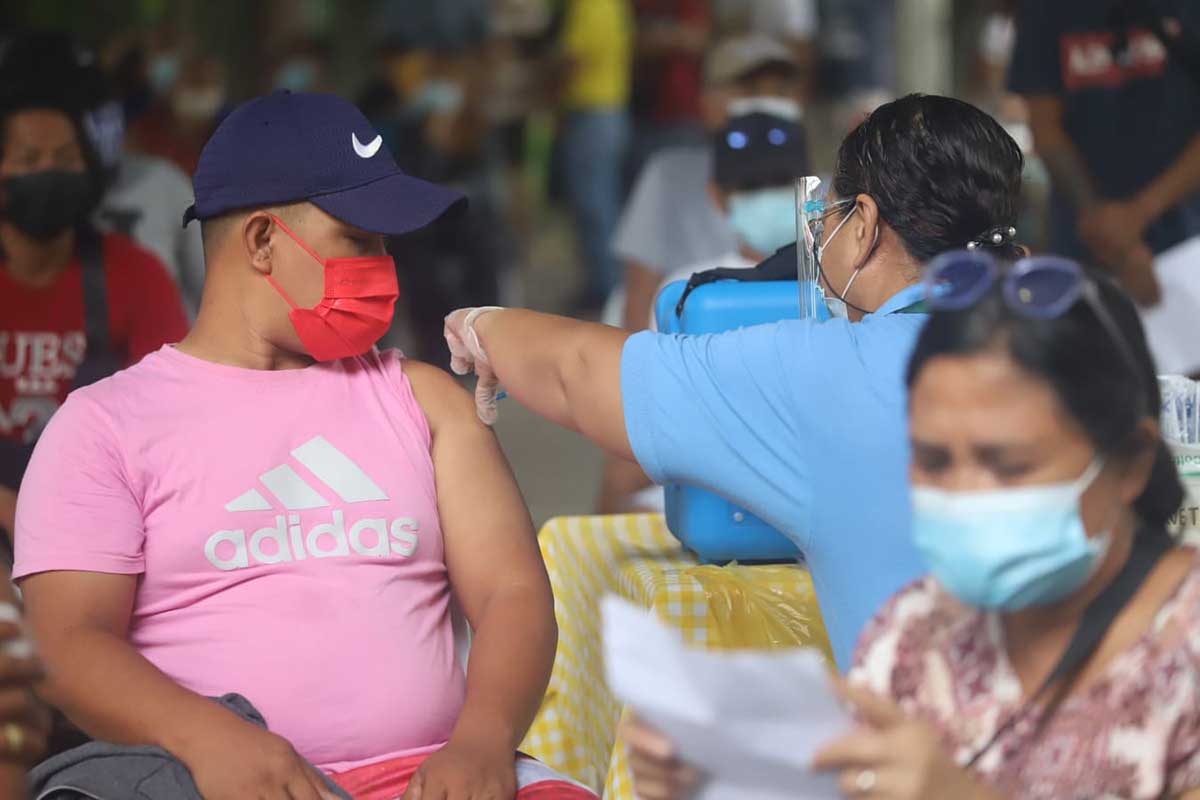 By Joseph B.A. Marzan
An alliance against mandatory coronavirus disease 2019 (COVID-19) vaccination came out on Tuesday to denounce a proposed city regulation ordinance which would prohibit unvaccinated persons from accessing select establishments in the city.
The Alliance Against Mandatory COVID-19 Vaccination released a position paper on Tuesday, reiterating their position that vaccine mandates are against the 1987 Constitution and human rights principles.
They believe that given the infancy of the vaccines as well as continued research into their efficacy, people should be allowed to make informed consent as to whether they would get vaccinated or not.
They also mentioned the World Health Organization's (WHO) position against vaccine mandates and the focus on voluntariness through education and engagement.
"We believe that given the novelty of the vaccines and the still ongoing research into the virus and the effects of the treatment on different populations, people must take responsibility for their own health and wellness. Our Constitution guarantees our right to life, liberty and health and enshrines our autonomy to decide on matters that affect our bodies, free from coercion by those who claim to act on our best interest," the group said.
The alliance warned that barring unvaccinated persons to establishments leads to a "dangerous trajectory" of discrimination.
"We believe that never again should there be discrimination: whether slaves or free, male or female, colored or white, vaccinated or unvaccinated. This can deteriorate to become those with basic rights and those who have no rights at all. This is a deadly trajectory that will lead to greater inequality and discrimination and must be resisted. Too many times in history people have waited until it was too late to resist," they added.
In another statement, Reylan Vergara from the human rights group Panay Alliance Karapatan said that there was no logical reason to implement such a mandate.
Vergara added that it "violated the law that President Rodrigo Duterte signed", referring to Republic Act No. 11525, which stated that vaccination cards should not be made requirements for educational, employment and other similar government transactions.
He also mentioned the teachers at the Ajuy National High School who were not allowed to enter their school premises because they were not vaccinated.
"It is illegal as it violates the law that he (Duterte) himself signed. There is no logical reason. Since the Covid-19 vaccines cannot prevent contagion, an accepted fact, both the vaccinated and unvaccinated can be infected. It is, therefore, wrong to conclude that the unvaccinated are a threat and consequently to discriminate against and put restrictions on them," Vergara said.
Lawyers from the City Mayor's Office first made mention of the ordinance on Monday, which would prohibit unvaccinated persons from entering establishments, except for essential services.
The Iloilo City Council on Tuesday referred to the Committee on Transportation a similar measure, which would institute a "no-vaccination-no-ride" policy in public transportation.