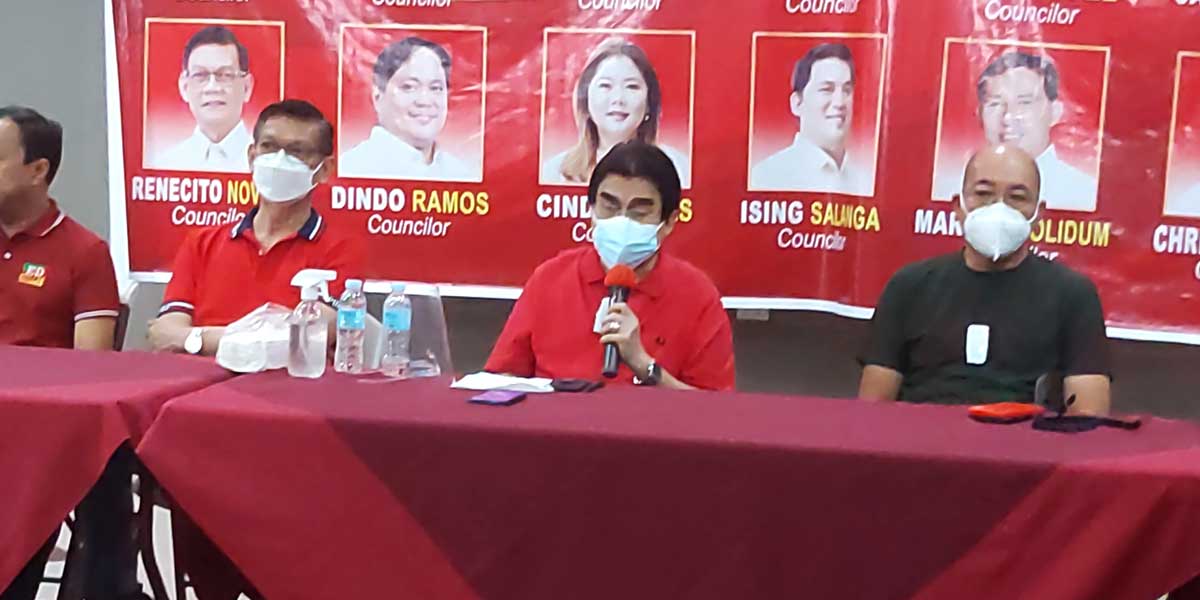 By Dolly Yasa
BACOLOD City – Mayor Evelio Leonardia said Friday that their group is withdrawing support from Bacolod lone district Rep Greg Gasataya in the 2022 elections.
"His declaration of neutrality is a sham," Leonardia said in a press conference at the Forest Park here.
With Leonardia in the press conference were Vice Mayor El Cid Familiaran and GP's city council slate.
Leonardia said they believed in Gasataya's sincerity when he declared neutrality in the 2022 mayoralty race between him and former Negros Occidental 3rd district congressman Alfredo Benitez.
But the mayor said reports continue to reach him and GP that Gasataya is not neutral at all and is allegedly allied with Benitez
With this, Leonardia said they are ready to join forces with other congressional candidates.
He said it is better that they cut ties with Gasataya as early as possible.
"It is better that it is black and white from now," Leonardia said, adding that he believes they will be stronger and will emerge victorious.
Gasataya could not be reached for comment as of this writing.