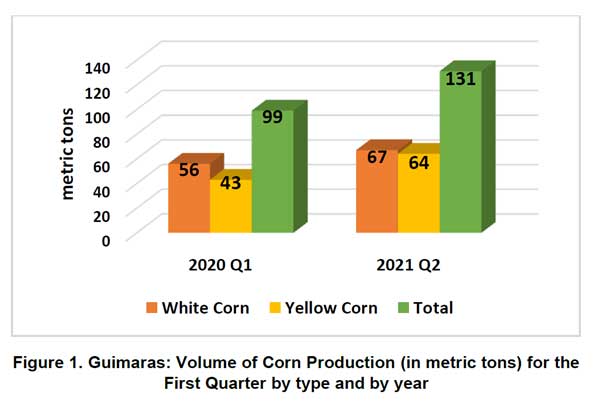 Corn production in Guimaras improved by 32.3 percent, from 99 metric tons (MT) in Q1 of 2020 to 131 MT in Q1 2021 on the back of higher yields in both white and yellow corn varieties.
The data is based on the quarterly Corn Production Survey (CPS) conducted by the Philippine Statistics Authority (PSA).
White corn accounted for the bulk of the production, contributing 67 MT, which is 19.6 percent higher than last year's 56-MT yield.
"Yellow variety yielded a 48.8 percent increment, from 43 metric tons in last year's Q1 to 64 metric tons this year's Q1," Provincial Statistics Officer, Nelida B. Losare said.
"The increment in corn production is attributed to the increased yield per hectare on both corn type and increased area harvested for yellow corn," Losare added.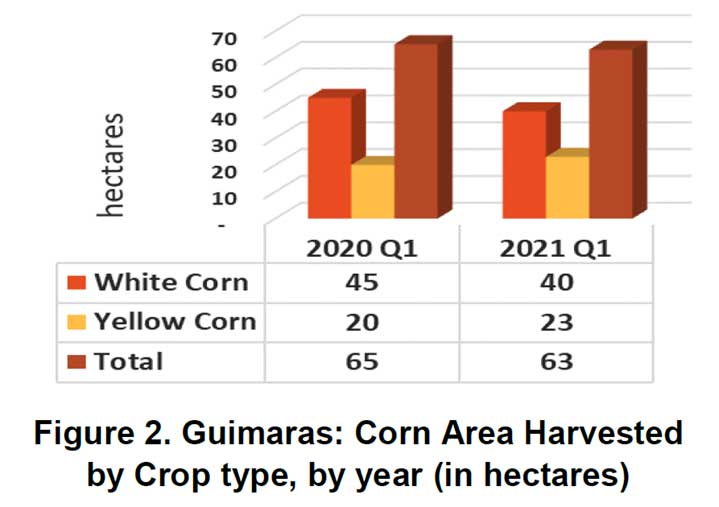 Data also revealed that in the first quarter of 2021, the total area harvested with corn in Guimaras was estimated at 63 hectares, a 3.08 percent drop from 65 hectares last year.
Losare said area harvested with yellow corn in Q1 2021 was at 23 hectares, 15 percent more than the 20 hectares in Q1 2020.
"White corn had a decline in its harvest area. From 45 hectares in the first three months of last year to 40 hectares this year or an 11.11 percent drop, but production still improved due to high yield variety used," Losare said.
Losare also expounded that Guimaras contributed 131 MT or 0.14 percent to the total corn production of Western Visayas, the least among the six provinces of the region.