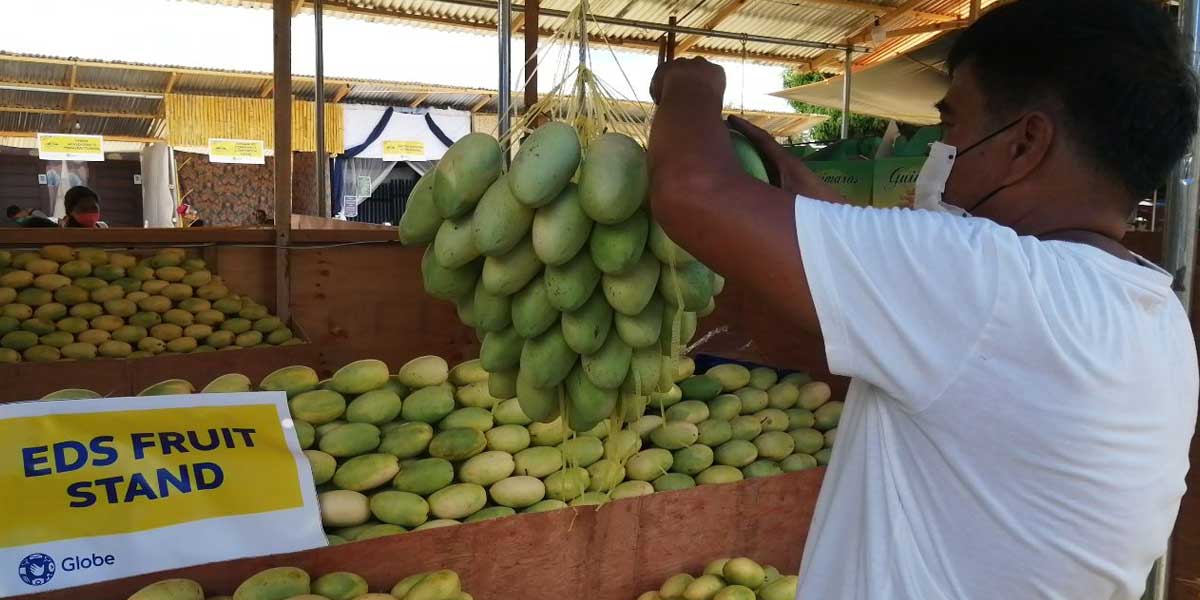 The province of Guimaras is known not only for its sweet mangoes but also for its labor force with special skills in fruit wrapping, mango experts and trainers.
"We have a special skill in Guimaras, mangoes are being wrapped individually. That skill was generally generated by Guimarasnons. Right now, we are exporting labor for mango wrappers up to Pangasinan and Ilocos Norte as well as down in Mindanao," Elena V. Quezon, Guimaras Provincial Economic Development Officer (PEDO), said in an interview on Monday.
The mango fruit is being wrapped 50 days after it was induced when its development is already 70 to 80 percent sure, to prevent pest infestation, according to the Provincial Office of Agricultural Services (POAS).
The use of chemical spray is lessened using this technique.
Quezon said they are now developing additional skills among mango wrappers. Aside from them, more universities and technical schools in other mango-growing provinces are requesting training on mango production.
Guimaras is the first province in the country to have a training regulation module that was approved by the Technical Education and Skills Development Authority (TESDA).
"POAS in collaboration with TESDA. We badly need to train more people in relation to mango production, for planting and grafting because of the huge demand, not just the fruit but planting materials for those who are interested to expand in terms of hectarage or rejuvenate their plantation," Quezon said.
She added that only around one-third of the 6,000 hectares of mango plantation in the province are into production.
The mango industry including the production, labor force and other related activities, contributes 20 percent to the 60 percent share of the province's agriculture sector in its economy.
In 2019, the province produced 13,000 metric tons (MT) of mangoes, 12,000 MT in 2020, and 16,000 MT in 2021.
Guimaras, which opened its 2022 Manggahan Festival on May 14, is looking forward to being able to help its micro, small and medium entrepreneurs bounce back after the pandemic.
Back in 2019, the Manggahan Festival generated over PHP19 million in sales.
This year, the eco-bazaar that opened at the Robinsons Place Iloilo has so far generated PHP2 million.
Around 20 tons of mangoes are projected to be sold at the agri-trade fair and around eight tons of those are displayed outside of the Manggahan Festival venue. (PNA)