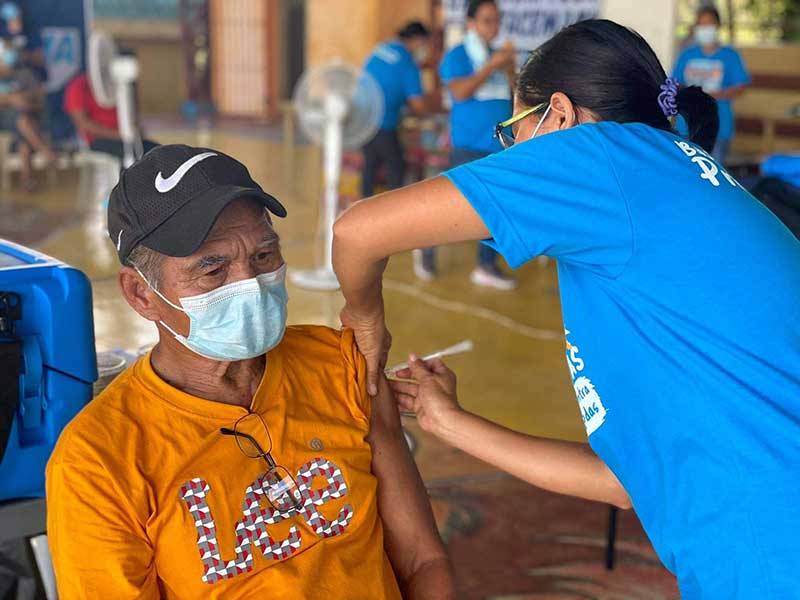 By Dolly Yasa
BACOLOD City – Negros Occidental Governor Eugenio Jose Lacson on Monday expressed dismay over the low turnout of the vaccination drive despite efforts of local governments to entice residents to get vaccinated against COVID-19.
Residents are even given 5 kilos of rice if they get vaccinated and Barangay Health Workers are also given an incentive of P25 for every person they can convince.
Lacson said he is not even optimistic that the target to attain herd immunity in the province this month will be accomplished.
"Not at all, I am not optimistic at all. We are experiencing difficulties in convincing some sectors to have themselves vaccinated," Lacson told reporters here.
He cited the case of San Carlos City where there is low turnout in the vaccination drive.
The governor said San Carlos City Mayor Renato Gustilo even lamented he is creating new enemies in trying to convince residents to get vaccinated.
"They just don't believe in the vaccine," Lacson said.
He said Gustilo said there are religious sectors against the vaccination drive.
"We have made it known to the public that vaccination can help. But some sectors are just so adamant in refusing to have themselves vaccinated."
Lacson urged LGUs to continue pushing for vaccination, adding that the mayors must find ways to convince the people especially the senior citizens.