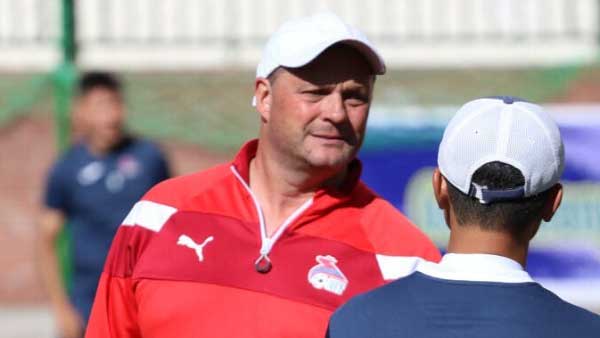 By Leobert Julian A. de la Peña
A familiar face will be back at the forefront of the Philippine Azkals.
Hans Michael Weiss, a respected German tactician who once took over the PHL Azkals way back in 2011-2014, will be returning to service as a head coach confirmed by the Philippine Football Federation (PFF) last June 6, 2023.
It was Ilonggo PFF president Mariano "Nonong" Araneta who announced the development and said that coach Weiss will be handling the team in the upcoming international friendly matches on June 15 and June 19 to be held at the Rizal Memorial.
We are delighted to welcome coach Weiss back to the PHI MNT. He has kept the Philippines close to his heart and continues to be a well-respected figure by players and staff," said Araneta.
Weiss was an integral part of the Azkals' rise in the FIFA World Rankings after helping the national team reach the no. 127 spot.
The German mentor was also responsible for the Azkals' bronze medal finish during the 2012 AFC Challenge Cup while also making it into the Top 4 of the 2012 AFF Suzuki Cup.
However, Weiss had to leave the Azkals after his three-year tenure and transferred to other international coaching staff stints including Laos and Mongolia.
The same effect happened to the respective national teams as Laos and Mongolia became better squads and tallied more wins before Weiss took charge.
"He has also gained valuable experience over the past decade that will help him in his return to the Philippines. We are hopeful that his second opportunity to the team will be more successful than the first," added Araneta.
Upon his appointment, the coaching staff also released the official lineup of the Azkals for the friendlies which is composed by a mix of young guns and former PHL team stars.
Leading the roster are Neil Etheridge, Amani Aguinaldo, Carli De Murga, Dylan De Bruycker, Manny Ott, Mike Ott, Patrick Reichelt, OJ Porteria, Kenshiro Daniels, and Bienvenido Marañon.