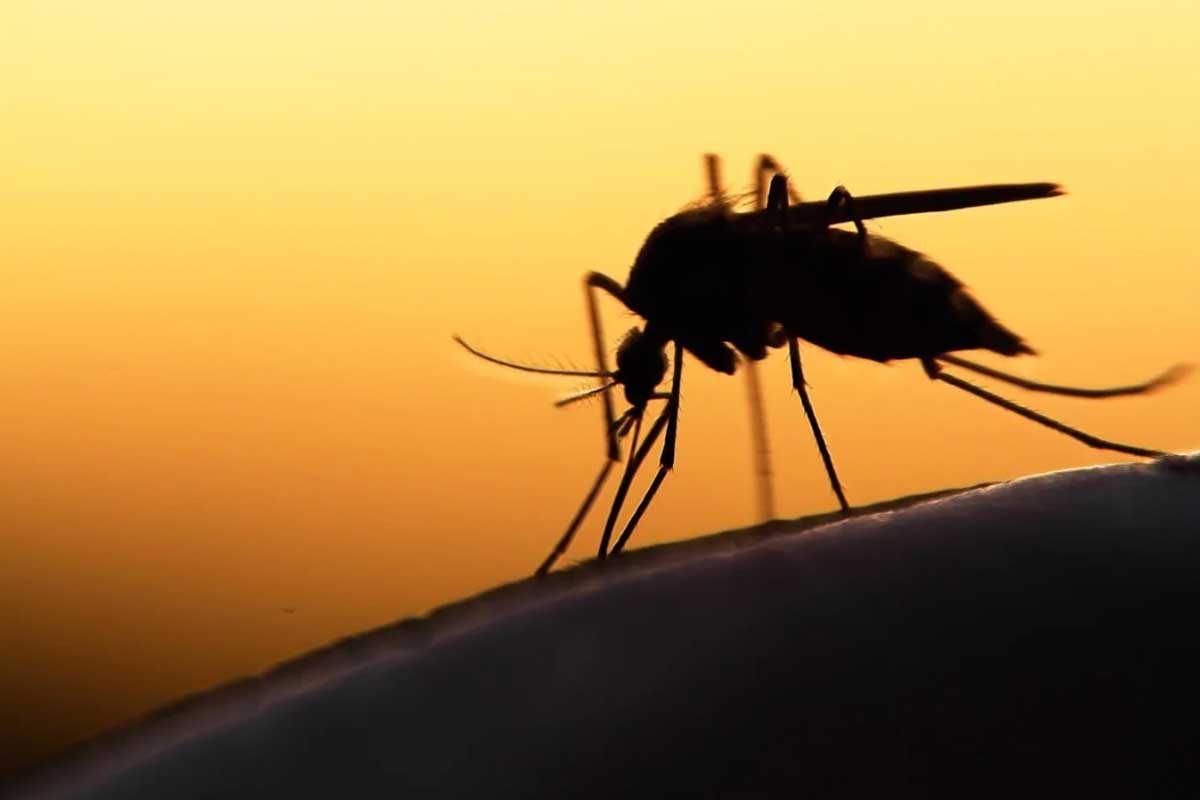 By John Noel E. Herrera
The Iloilo Provincial Health Office is set to convene all municipal and city health officers in the province to discuss concerns about mosquito-borne diseases, particularly the Japanese encephalitis virus (JEV) and dengue.
IPHO chief Dr. Maria Socorro Colmenares-Quiñon said they will invite experts from the Philippine Pediatric Society as well as infectious disease specialists to share their knowledge with the local health officers on June 26, 2023, as they look to prevent the surge of mosquito-borne diseases in the province.
"We will have meetings with all our municipal health officers, might invite private doctors and with experts from the Philippine Pediatric Society, infectious disease specialist para nga magbulig pa gid sa aton kag maghatag sang important knowledge on clinical management of Japanese encephalitis and dengue," Quiñon said.
The PHO chief stressed that the campaign should be focused on prevention, noting that the public also needs to help local health officers by observing precautionary measures, like the 4S strategy (search and destroy breeding places; seeking early treatment; self-protection measures; say yes to fogging).
As to the JEV, Quiñon earlier revealed that Iloilo logged 14 confirmed cases of the viral infection, including four deaths, from Jan 1 to June 3, 2023.
Data from IPHO indicated that the four fatalities came from the towns of Barotac Nuevo, Barotac Viejo, Leganes, and Lemery, while the remaining cases were recorded in Ajuy, Badiangan, Barotac Viejo, Cabatuan, Dingle, Duenas, Dumangas, Janiuay, San Rafael, and Passi City (component city).
Quiñon explained that JEV is transmitted to humans through the bites of infected mosquitos called Culex tritaeniorhynchus, which thrives in rural agricultural areas such as rice-growing and pig-farming regions.
"If matapna ta na tani sila sa ila reservoir, hindi mag spread more ang virus nga na," she added.
Quiñon noted that while there is no cure for JEV, it could still be prevented through vaccines, but these are currently not available in the province, despite Iloilo being tagged as endemic of the said virus.
"Endemic kita sa sini nga virus, meaning to say may ara kita sang amu na nga virus, just like leptospirosis, dengue. Ang gwa ya, kinahanglan gid prevention. First gid tani nga need is vaccination, pero since the Department of Health so far has no available vaccines against JE, so wala kita sang may mahatag nga vaccine… Medyo costly sya but then it is effective, but as of now, ang public health wala pa sang may maihatag," she said.
In a press statement released on Tuesday, June 20, 2023, DOH-6 said they received 256 reports of suspected Acute Meningitis Encephalitis Syndrome and 25 of these cases turned out positive for JEV, with 12 coming from Iloilo province, seven from Antique, five from Capiz, and one in Iloilo City.
However, DOH-6, as of the writing, did not give an answer or clarification as to why there are no available vaccines in the region but noted that they have distributed logistics for vector control to all provinces and HUCs, and have provided technical assistance on vector control and surveillance.
"The DOH WV CHD urges everyone, especially parents with young children, to ensure the continuous practice of the 4S strategy as this strategy has been effectively used against the Dengue virus-carrying mosquito and will do the same with the Japan Encephalitis virus-carrying mosquito," the statement read.
DENGUE
Aside from JEV, Quiñon appealed to the public to monitor their surroundings and practice measures against dengue hemorrhagic fever, noting that the rainy season is coming, and the province has already recorded its first dengue-related death this year.
Quiñon earlier said that an 18-year-old male from Concepcion, Iloilo died on June 1, 2023 due to dengue. The town, as of June 10, already has 13 dengue cases with one fatality, which is higher than the eight cases with zero deaths logged in the same period last year.
Dengue cases in the province have also already breached the 500-mark with 571 cases recorded as of June 10, seven percent higher compared to the 535 cases logged in the same period in 2022.
The town of Barotac Nuevo has the highest number of cases with 44, followed by Estancia with 35; Ajuy (27); Barotac Viejo (23); Calinog (22); Oton (22); Carles (21); Banate (21); Alimodian (21), and Dumangas with 19 cases, while the rest of the cases spread in other municipalities. Only the town of Mina remains dengue-free as of the writing.
The PHO chief, on the other hand, said that the provincial government is already strengthening its surveillance and monitoring against mosquito-borne diseases, especially in affected areas, and has provided Local Government Units (LGUs) with adulticides.
Quiñon added that they will include the "4S Strategy Kontra Dengue, Zika, Chikungunya, and Japanese Encephalitis" during the next series of "Limpyo Iloilo" campaign.