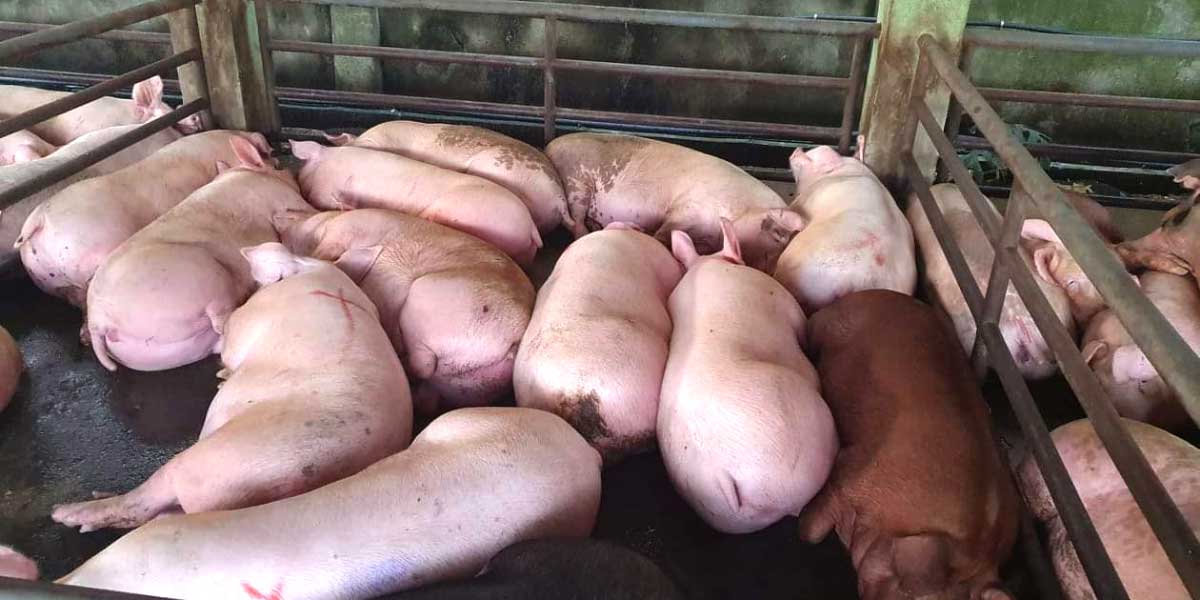 By Joseph Bernard A. Marzan
Hogs from areas in Western Visayas that are still free from African Swine Fever (ASF) and safe for human consumption may still be transported to other areas and sold to consumers, according to Department of Agriculture-Region 6 (DA-6) officer-in-charge Jose Albert Barrogo on Friday.
During the DA-6's 'Sugilanunay' press conference in Mandurriao district, Barrogo said that since the region is a Red Zone for ASF, it can transport to other areas with the same status in accordance with their protocols.
"As to the protocols of the Bureau of Animal Industry [BAI], once an area is considered a 'Red Zone', we can release hogs to other 'Red Zones'. Since the whole Philippines is now a 'Red Zone' area, we are allowed to transport [hogs]," Barrogo said.
Since that local government units (LGU) are having a hard time keeping ASF at bay, he reminded traders to keep inter-island hog trade at a low to prevent further spread.
LGU policies also caused confusion as to which protocols should be followed in transporting hogs and responding to ASF cases, he said.
"We cannot shy away from the challenges. One of the challenges of the BAI LGUs have each of their own policies, which sometimes create confusion and difficulty," Barrogo said.
DA-6 data as of June 16 indicated that 61 towns in Western Visayas reported ASF infections, with 4,163 hogs already "depopulated", and 497 hog raisers affected.
Philippine Crop Insurance Corporation-Region 6 (PCIC-6) Manager Eva Ulie Laud said that they would be suspending applications for insurance coverage for hog raisers "until ASF issues have been cleared."
For 2022 alone, the PCIC-6 has covered 110 hog heads, both breeder and fattener, with a total exposure amounting to P1.2 billion for 2023 production.
From January to June this year, PCIC-6 insured 39,000 heads, resulting in a P450-million exposure.
The data does not include cases in Hamtic, Antique, which Barrogo confirmed on June 20, 2023 letter to Governor Rhodora Cadiao.
Four out of 5 blood samples from Hamtic examined by the Regional Animal Disease Diagnostic Laboratory (RADDL) via convective Polymerase Chain Reaction (cPCR) testing in Iloilo City yielded positive results.
Barrogo said they have been helping the Antique provincial government since the confirmation of the first ASF cases.
These include the use of their surveillance and disinfection vehicles and equipment, as well as providing policy advice in relation to surveillance, containment, and other biosecurity measures.
Antique was the last province to hold out from ASF, having been prompt with their response since the first cases from Iloilo province were confirmed in October 2022.
With the recent confirmations, Region 6 has completely fallen to the disease.