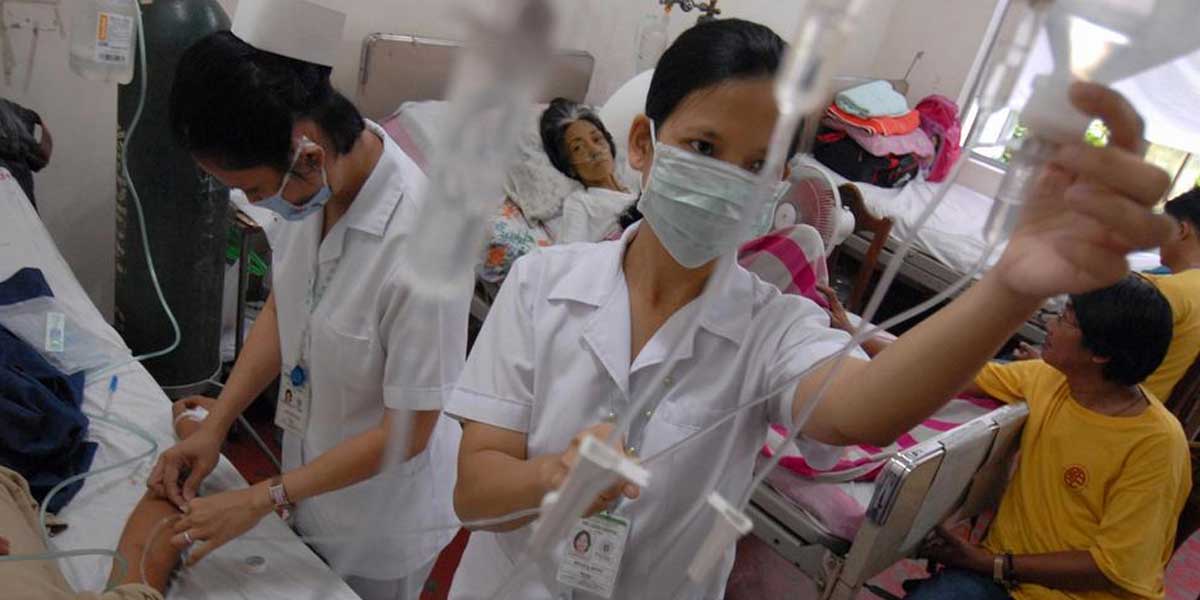 Amid the looming worldwide shortage of nurse practitioners, Quezon City Rep. Marvin Rillo is encouraging high school graduates to pursue the Bachelor of Science in Nursing (BSN) program in college.
"The nursing job outlook is very promising. High school graduates should include nursing in their list of college options if they want a stable and lucrative occupation in the years ahead," Rillo, vice chairperson of the House committee on higher and technical education, said in a statement on Sunday.
"Nurses are in great demand while the supply is short, so we would urge both male and female high school graduates to consider taking the nursing career path," Rillo said.
Thousands of high school students around the country will graduate next month and enter college in August or September. The Department of Education (DepEd) has set the conduct of end-of-school-year rites such as moving up and graduation ceremonies from July 10 to 14.
The World Health Organization (WHO), in its State of the World's Nursing 2020 report, had previously projected that "without action, there will be a shortfall of 4.6 million nurses worldwide by 2030."
In the Philippines, "the shortfall of nurses is expected to be 249,843 by 2030, unless greater investment is made now to retain them in the local health sector," according to the report.
Responding to the WHO report, Rillo has been batting for a 75 percent increase in the minimum starting pay of nurses employed in government hospitals, in a bid to slow down their exodus to overseas labor markets.
As proposed by Rillo in House Bill No. 5276, the entry-level monthly pay of nursing staff in public hospitals would be increased from P36,619 to P63,997.
Anticipating the impending shortage of nurses, the Commission on Higher Education (CHED) in July last year removed the decade-old moratorium on the opening of new BSN programs.
The lifting of the freeze means that universities and colleges that currently do not offer the BSN program may now apply, and comply with the requirements, to offer the four-year degree course.