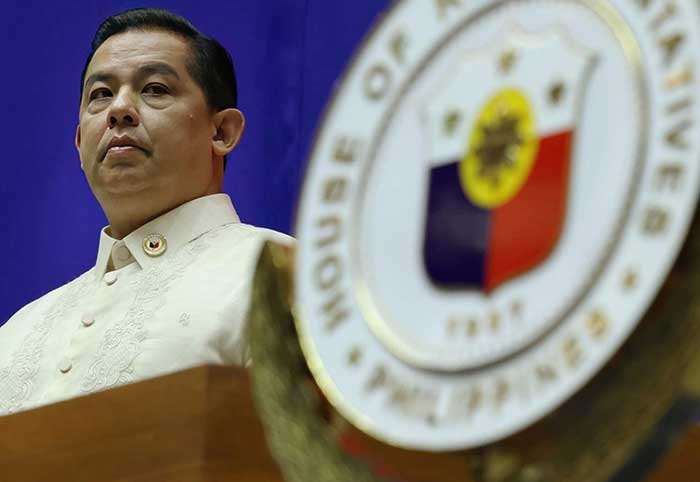 The House committee on agriculture and food will continue checking the prices of rice, onions and other agricultural products.
"Upon the instruction of our Speaker Martin G. Romualdez and in line with the desire of President Ferdinand 'Bongbong' Marcos Jr. to make food products affordable, we will observe and address food inflation," Quezon Rep. Mark Enverga, committee chairman, said.
He said his panel would conduct public hearings and inquiries and hold consultations with stakeholders, if necessary, to avert any unreasonable increase in prices of basic staples.
"We will not be intimidated by pressure from any source. We are here to serve our people's interests under the PBBM administration," Enverga said.
Enverga added that he and his colleagues should not be distracted by the controversy surrounding the request and use of confidential and intelligence funds (CIFs).
"That's water under the bridge now because the House has already decided to realign those funds to agencies concerned with the country's security and territorial integrity. Those affected should respect the House decision," Enverga stressed.
Early this year, the Enverga committee conducted a four-month inquiry into the sudden increase in the price of onions, which skyrocketed to as much as P800 a kilo.
The hearings resulted in the drastic drop of onion prices from P700 to P160 per kilo.
Partly as a result of the inquiry, the National Bureau of Investigation has filed charges against three Department of Agriculture officials and three officers of a cooperative.
Speaker Romualdez has commended the NBI and the Department of Justice for the filing of the charges.
"We welcome this result and we expect prosecutors to make the charges stick. We will continue to monitor prices and we will not hesitate to exercise our power of oversight by conducting an investigation and prodding agencies so we can protect the public from high prices and inflation," he said.
He thanked Enverga and his committee's lead investigator, Marikina Rep. Stella Quimbo, for their extensive and successful inquiry.
Earlier, Justice Sec. Jesus Crispin Remulla announced that the NBI has filed charges against those they found involved in onion hoarding and price manipulation after a lengthy investigation.
Facing violation of Republic Act (RA) No. 3019 (Anti Graft and Corrupt Practices Act) were DA Assistant Secretary Kristine Evangelista, Agribusiness and Marketing Assistance Service officer in charge Junibert de Sagun and Bureau of Plant Industry Director Gerald Panganiban.
They are also facing administrative cases for insufficiency and incompetence of officials duties under the Revised Administrative Code.
Charges of hoarding, falsification and profiteering were filed against Bonena Multipurpose Cooperative officials Israel Reguyal, Mary Ann dela Rosa and Victor dela Rosa Jimenez.