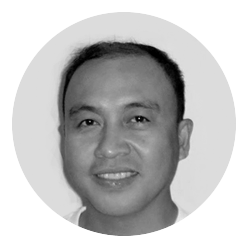 By Alex P. Vidal
"COVID-19, are you going to be naughty or nice to me?" ―Steven Magee
SOME Filipinos in New York excited to receive their share of the federal government's $1.9 trillion stimulus package this week have different plans for their money.
"Unahin ko muna ang pambayad sa rent namin sa apartment at ang iba isave ko (I will first prioritize the payment for the rental of our apartment and save the rest)," vowed Sunnyside, Queens resident Charlie, 56, who will get a total of $2,800 ($1,400 each for him and his wife).
Charlie, a driver in a laundry shop delivery van, and his wife, a former midwife in Tarlac, who now works in an assisted living facility in Long Island, are among the approximately nine million New York state households who are qualified for more than $22 billion in direct payments.
They have no child.
The much-ballyhooed $1.9 trillion stimulus package is expected to be approved by the House of Representatives this week and signed into law by President Joseph Biden.
The stimulus payments will be $1,400 for single people who earn $75,000 or below, a head of household earning $112,500 or less, and married couples making $150,000 or below.
Those with kids will also get up to $1,400 for each child.
-o0o-
"Pambayad ng utang (it's a payment for my debt)," enthused Rodel, 48, a midtown Manhattan hotel maintenance crew member from Bamban, Tarlac. "The stimulus money will not only help the economy of America, it will also help us individually."
"Unemployed ako ngayon kaya malaking tulong yan sa aming magasawa (the money is a big help for me and my wife because I am now unemployed)," Gerald, 62, a chef in a Filipino restaurant who was furloughed in springtime last year after the imposition of lockdown in New York state.
Raymund, 52, delivery crew in a wine shop in Bronx, said he will use the money when he goes for a vacation in Talisay City, Negros Occidental in May. "Dugay pa man ang May pero daku nga bulig ang stimulus money para may galastoson ako sa Talisay (It's a big help for my expenses when I go home to Talisay in May)."
"Wala kami ya nadala. Dapat may social security number gid gali (we're not included because we don't have a social security number)," sobbed Jennifer, 50, a caregiver from Tanza-Baybay, Iloilo City.
"Sabi ni misis huwag na daw muna namin galawin ang pera kasi naghahanda kami sa retirement ko (my wife told me not to touch the money yet while we are waiting for my retirement)," said Leonardo, 64, of Morong, Rizal.
Leonardo and his wife will get their combined $2,800 money through direct deposit in their ATM card.
Others will get their stimulus checks by mail.
-o0o-
Beth Fertig explained in the Gothamist that "while some New Yorkers are feeling underwhelmed by the expected stimulus, fiscal watchdogs say it will still benefit many New Yorkers."
Doug Turetsky, a spokesman for the city's Independent Budget Office, said the bill "gets substantial dollars into the hands of lower and middle-income New Yorkers, which will help them as well as bolster city tax collections."
Based on 2018 data, he said almost 3.2 million tax filers in the city will be eligible for all or part of the stimulus checks. Almost 700,000 are not eligible, including undocumented immigrants, because they do not have Social Security numbers.
But direct payments are just one piece of the stimulus package. It also includes a child tax credit worth up to $300 a month per child and extends unemployment payments of $300 a week until September. And there are billions of dollars to help schools reopen safely, which will help families caring for children re-enter the workforce, said Molly Weston Williamson, director of the paid leave and future of work program at A Better Balance, a non-profit dedicated to working families' needs.
-o0o-
A few New Yorkers do have bigger plans for their stimulus checks, according to Fertig.
"I'll put it towards my new car," said Sae Gordon, 25, who was taking a break from his two jobs on a bench in downtown Brooklyn.
Gordon said he did not qualify for last year's stimulus because he was still considered a dependent, but he is filing for himself this year.
Even though he said he didn't have a great need for the money, he said everyone should get stimulus aid because "this pandemic is something new to everybody."
Azaria Belfon is a registered nurse in the city's jails who claimed she did not lose any money last year and just bought tickets to take her older child to Disney World for spring break.
But she said that does not mean she does not deserve the $4,200 she will collect as a head of household with two children.
"Of course I should be entitled," she said. "Because during the time that everyone was not working and I was working, they were getting unemployment," she explained, adding that she also worked while pregnant.
"I didn't get any of that. I didn't even get a raise for my job. The most we got is a thank you. That's it. So I think I am more entitled to that money than anyone else because we got nothing during a pandemic."
(The author, who is now based in New York City, used to be the editor of two local dailies in Iloilo)