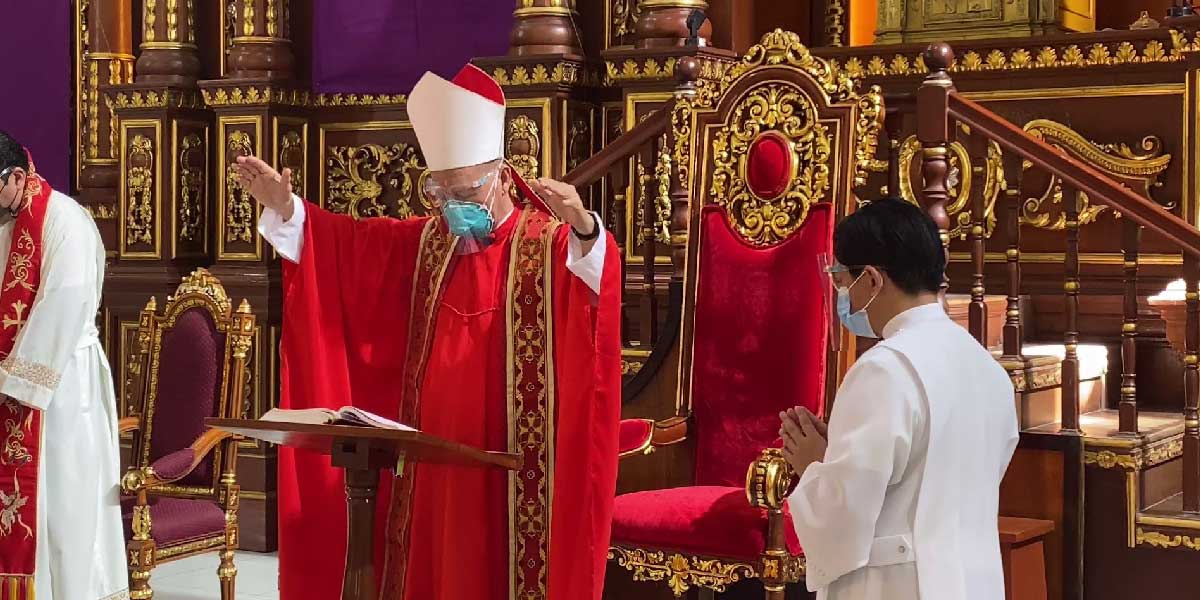 ROXAS CITY – The way Jesus faced the trials beset him by his persecutors should be the Christian's response in the face of uncertainty brought about by a seemingly new wave of hikes of Covid-19 cases.
This is what Capiz Archbishop Jose Cardinal Advincula Jr., D.D. said in his homily on Palm Sunday, March 28 at the Immaculate Conception Metropolitan Cathedral here.
Cardinal Advincula, who was named as the new Archbishop of Manila by Pope Francis last Wednesday, March 25, reiterated that the Lord's "humility and courage" to do the Father's will should be the faithfuls' disposition amid the trials of life.
Manila's Archbishop-elect made the statement a day before the country's metropolitan capital will be put anew under the strictest state measure against Covid-19, dubbed as the "enhanced community quarantine" (ECQ) measure which will last until April 4, Easter Sunday.
"As we journey with the Lord in the Paschal mystery, we are invited to be like him who accepted the Father's will with courage and obeying it in humility," Cardinal Advincula said in Hiligaynon, reflecting on the Lord's passion according to the Gospel of St. Mark.
The 68-year-old prelate challenged the faithful to share the Lord's disposition in "times of when we are already drowning in misery or when suffering has become too burdensome [and also in times] when we are persecuted or abandoned or despised and when we are in the face of death."
"In doing the will of God, may we be like Jesus who was courageous yet humble," he added.
Moreover, Cardinal Advincula also emphasized that in the face of all the challenges in life, God will always be with his people.
"Let us not forget that if we have shared in his suffering and death, so too shall we share in his glorious resurrection," he said. (Caritas et Prudentia)