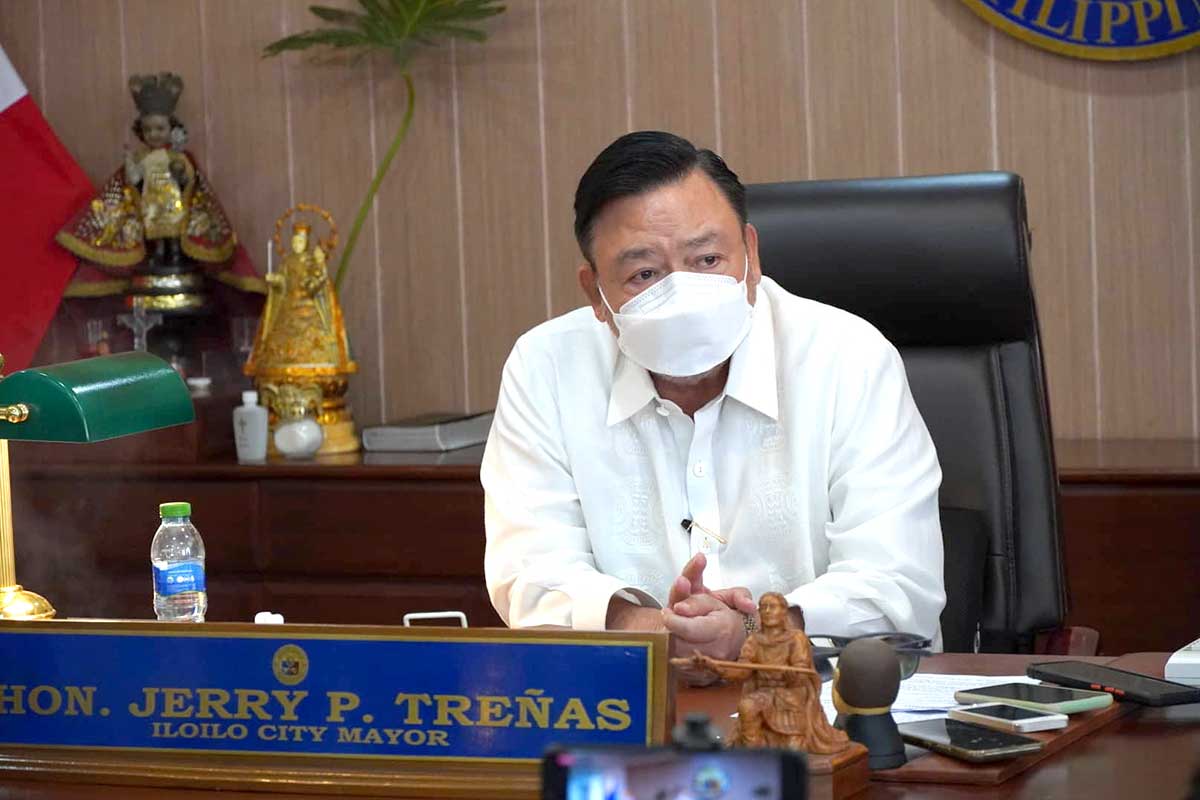 By Joseph B.A. Marzan
Iloilo City Mayor Jerry Treñas on Monday ignored criticisms against the city government over its alleged handling of stray dogs, after the City Veterinarian over the weekend admitted to killing 11 stray dogs in Mandurriao district.
The mayor said that he did not care about the criticisms he received over the weekend for the said killings in Brgy. Navais, stating that he did not instruct Dr. Tomas Forteza to eliminate the dogs.
"I don't think it's a policy in the city to kill all the dogs. They can react however they want; I do not give a damn. We didn't want this. I did not order Dr. Forteza to kill those dogs," the mayor said.
Treñas had instructed the City Legal Office over the weekend to investigate the killings, and on Monday expounded that this would focus on whether it followed legal procedure.
Should Forteza and relevant persons of the City Veterinarian's Office be found to have violated the law and city's 'no-kill policy', the mayor hinted at sanctioning them.
"You know me, no one is above the law. We want to finish [the investigation] right away because we do not want to leave things hanging," he said.
Treñas also expressed that the city government was "doing its best" to avoid killing dogs, reiterating his administration's 'no-kill policy'.
"We are trying to do our best. We have a lot of dogs [at the City Pound] with some giving birth. We want to make sure as much as possible that we go to the extent that we are doing mercy killing. We know that we cannot solve all of the problems of the barangays, but we try to do our best," he said.
The volunteer animal rights group Strategic Power for Animal Respondents (SPAR) Philippines on Friday chided the mayor via Facebook for the killing of the dog in Brgy. Navais.
The killing was tagged to the City Pound and Animal Shelter in Brgy. Calajunan, also in Mandurriao district.
But he had initially belied these claims, stating that the dog was not even in the records of the City Pound.
Forteza, however, admitted the killings in radio interviews, including the dog in the viral post, citing complaints from the barangay captain due to fears of rabies spread.
The city vet argued that he was following procedure as prescribed by Republic Act No. 9482 (Anti-Rabies Act of 2007) and guidelines of the National Rabies Prevention and Control Plan (NRPCP).